BlueScope has recorded a $353.8 million net profit after tax in the June half, which represents a $217.5 million increase on last year's result.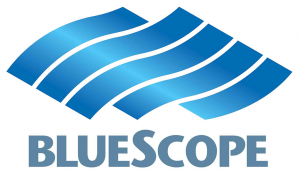 Managing Director and CEO Paul O'Malley said the underlying net profit climbed to $293.1 million in the year, driven by a strong second half contribution of $174.1 million. He said second half underlying EBIT was $340.4 million, 160% higher than the comparable period in FY2015.
Mr O'Malley attributed the strong profit growth to a combination of sales growth, the benefit of the North Star acquisition and the massive cost cutting at its Port Kembla Steelworks, where 500 jobs were axed and unions agreed to a three-year pay freeze.
"Across our global portfolio our people achieved these outstanding results while also continuing our safety journey to zero harm," Mr O'Malley said.
"Our direct interventions in reducing costs have significantly lifted performance of our steelmaking operations in Australia and New Zealand despite continuing global overcapacity and production which drove regional commodity steel spreads in the six months to 3 June to their lowest levels since BlueScope listed in 2002."
He said the company will pursue further productivity improvements going forward.
"We need to deliver returns necessary to support a decision in 10 to 15 years to reline the blast furnace at Port Kembla. What we have achieved in the last year is essential to being the competitive and profitable producer needed to support this future investment opportunity.  All stakeholders have a role to play in securing our steelmaking future," Mr O'Malley added.
According to BlueScope's financial result for this half, net debt at 30 June was $778.0 million, reduced by $595.4 million from December 2015 through strong operating cash flow. The company also announced that the Board has approved payment of a fully franked full year dividend of 3.0 cents per share, in line with its FY2015 final dividend.