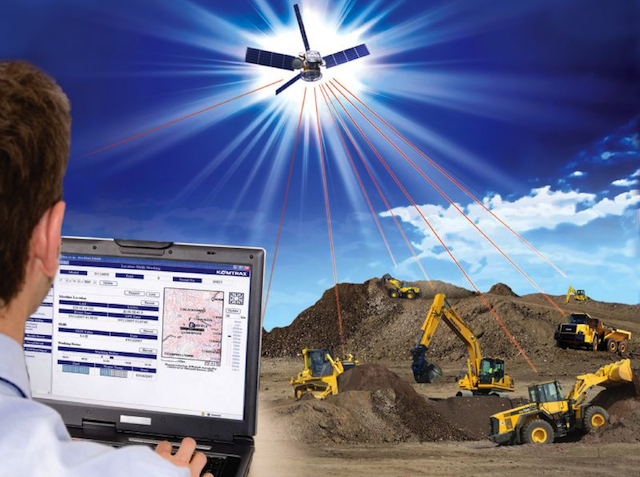 Komatsu Australia last week announced that its state-of-the-art KOMTRAX satellite machine monitoring service will now be available free of charge to all existing KOMTRAX-enabled Komatsu machine owners.
In a statement from the company,
Komatsu owners with operating KOMTRAX hardware installed on their machine will no longer be required to pay the annual subscription fee, a saving of $550 each year.
This saving will also be applicable to all new Komatsu machine owners, where KOMTRAX hardware is available.
Komatsu's KOMTRAX system has been in operation globally for over 10 years, with more than 3500 Construction and Utility machines in Australia currently fitted with the system.
Komatsu Australia's National Customer Support Systems Manager, Reza Mosahebi, said KOMTRAX works to provide customers with critical machine data via sophisticated remote satellite technology.
"KOMTRAX remote monitoring and tracking has long been renowned as a technology that can provide significant operational saving for our customers, and it's with great pleasure we're now able to provide this service free of charge," he said.
"All KOMTRAX-equipped machines in a customer's fleet will now be visible online through the web-based portal, including any machines that may have been unsubscribed from the service.
"KOMTRAX hardware has been fitted to the majority of Komatsu construction and utility machines delivered to Australian customers since 2008, with a number of stolen machines being successfully recovered thanks to the advanced tracking service KOMTRAX provides.
"A series of sensors gather and send critical working status updates from the machine to the service portal, allowing customers to monitor the operation of their fleet no matter where they are in the world.
"By sending a warning of any abnormal conditions or machine faults direct to their computer KOMTRAX can literally save operators thousands of dollars in repairs," he said.
As part of the new free KOMTRAX offer, registered customers will receive an 'energy saving operation' report (per applicable machine), provided via email each month.
Registered users will also be able to access all machine data and the remote tracking function via their new KOMTRAX login, and will also be able to download reports in Microsoft Excel file format to aid in data-sorting and collection.
More information on accessing the improved KOMTRAX service can be found by visiting www.komatsu.com.au or by calling 1300 566 287 24 hours a day, 7 days a week.
Source:
http://komatsu.pressroom.com.au/