Today, Minister for Industry and Employment Wade Noonan will open the 2016 Victorian Manufacturing Showcase event, which is being held for the first time in regional Victoria.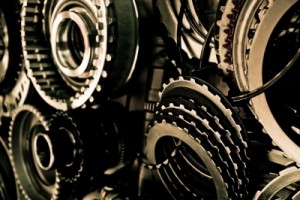 The annual event – themed Leveraging Opportunities in Growth Sectors – has attracted more than 350 of Victoria's manufacturers, including some of the state's most successful manufacturing companies, such as Thales Australia, Haymes Paint, Gekko Systems and Alstom.
Speaking ahead of the official opening ceremony, Mr Noonan said the Labor Government was working hard to create jobs and support high growth industries that will help transition the state's economy towards an advanced manufacturing state.
"The Andrews Labor Government is proud to support this year's Victorian Manufacturing Showcase in Ballarat, a testament to Victoria's strong regional manufacturing sector," Mr Noonan said.
The Minister pointed out that despite Ford Australia's factory closures, manufacturing remains one of Victoria's largest industries, employing around 274,000 workers and contributing $27.5 billion to the state's gross domestic product in 2014.
"Despite the closure of Ford, manufacturing is one of the largest industries in Victoria and will continue to support our high growth sectors that will create jobs and power the state's economy," Mr Noonan added.
The Labor Government, through its Manufacturing Program, is helping businesses invest in new technologies and processes that will create jobs and increase productivity.
In one of the more recent examples of providing support for local business, Victorian industrial textile manufacturer C.E. Bartlett was awarded an $80,000 grant to invest in new technologies and automate its manufacturing process in order to increase production capacity and improve its product range.
Ballarat's manufacturing sector employs more than 4,600 people across approximately 600 manufacturing businesses in the area.