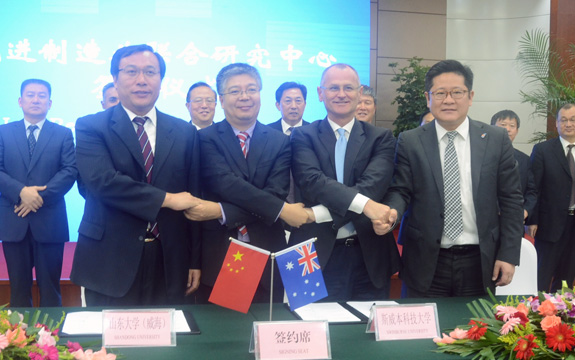 The Swinburne University of Technology has partnered with Shandong University Weihai (SDUW), Weihai Economic and Technological Development Zone (WZ) and the Australian Education and Management Group (AEMG) to establish a joint research centre in advanced manufacturing.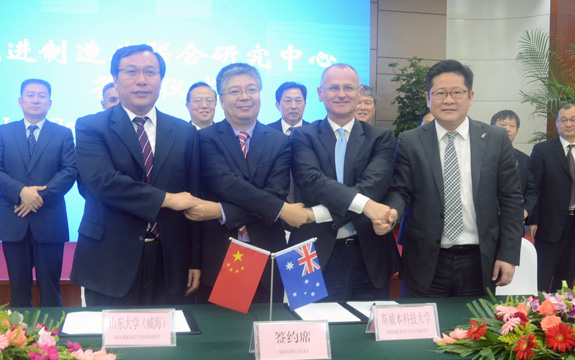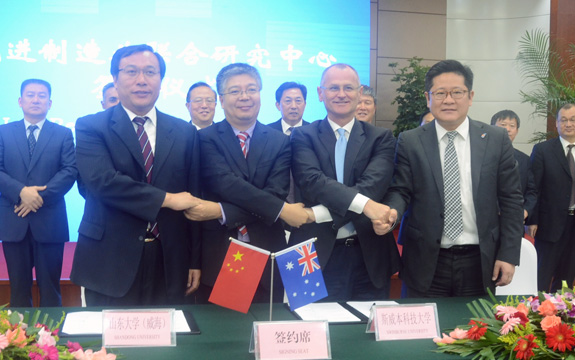 The establishment of the joint research centre was formally announced by the Premier of Victoria, Mr Daniel Andrews, during his recent trip to Beijing in September.
According to the University's statement, the joint research centre will focus on making advancements in the fields of automation & mechatronics, 3D printing, biomedical devices and medical manufacturing, electronics manufacturing and advanced manufacturing materials.
Deputy Vice-Chancellor (Research & Development), Aleksandar Subic said the collaboration will give Swinburne the opportunity to share research facilities, enable researcher collaboration for joint research projects and papers, undertake joint supervision of doctoral level research students, and engage with industry.
"As part of this partnership, students will have the opportunity to undertake a PhD, jointly supervised by Swinburne and SDUW working on industry projects," Professor Subic said.
"They will have access to facilities at both universities and work on industry projects in the Weihai Economic and Technological Development Zone."
The joint research centre will be located at WZ's science and technology park, which is scheduled for launch early next year.
Professor Subic said the partnership extends on the already established collaboration between the two universities, which are current education and research collaboration partners.
"This research partnership aligns with Swinburne's strategic direction and one of our key research institutes," he added.
"We believe this partnership will be mutually beneficial for all parties, as we work together to create impact in the field of advanced manufacturing."