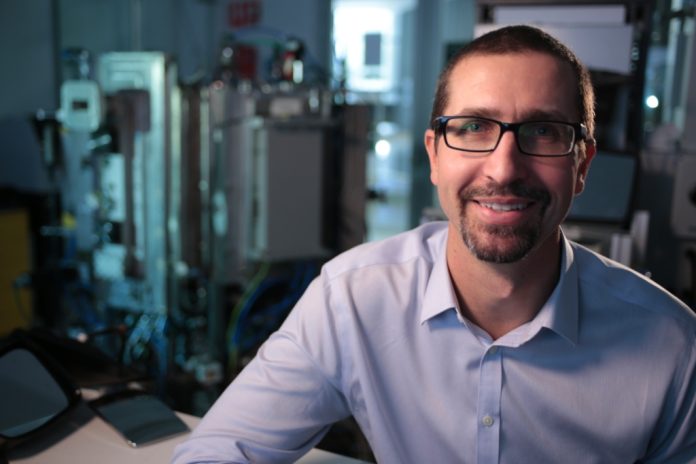 Dr Colin Hall and his colleagues have created a new manufacturing process that will allow manufacturers to replace components made from traditional materials like glass, in cars, aircraft, spacecraft, and also whitegoods.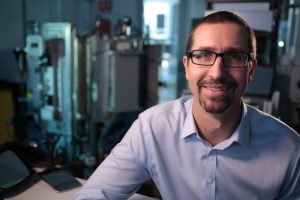 The 2016 Prime Minister's Prizes for Science winners were awarded by the Prime Minister and Minister Hunt at a dinner last night in the Great Hall of Parliament House. Dr Colin Hall, from the University of South Australia received the inaugural Prize for New Innovators.
His invention, a combination of five layers of materials that will bind to plastic, was used to create a car wing-mirror that performs as well as glass and metal, for a fraction of the weight.
Making a plastic mirror is not difficult, but making one that will perform year after year in harsh environments is a tough challenge as car-makers will only commit after an extreme testing regime that demonstrates that a new component will perform for the life of the car.
Mr Hall's combination of five layers of materials – subject of five patents – delivers a highly reflective, shatterproof, long-lasting mirror.
The inventions have already created new manufacturing jobs in Adelaide, with a potential to create many more as the new manufacturing technology is applied across industry.
The Ford Motor Company has already purchased more than 1.6 million mirror assemblies for use on their F-Series trucks. The mirrors are made in Adelaide by SMR Automotive and have earned $160 million in exports to date.
The winners of the 2016 Prime Minister's Prizes for Science were announced on Tuesday by Minister for Industry, Innovation and Science, Greg Hunt at a dinner in the Great Hall of Parliament House.
Mr Hunt said the awards recognise outstanding researchers who have turned scientific research into a direct benefit to Australia's economy, driving innovation and helping Australian industry thrive in a changing world.
"As the calibre of these prize recipients demonstrates, this is an exciting time for science in Australia. The work that is happening in labs, universities and institutions now will position us to succeed in the years, decades and generations to come," he said.
Some of the other prize recipients at the 2016 Prime Minister's Prizes for Science include evolutionary biologist Professor Richard Shine of the University of Sydney, and Professor Aitken, of Macquarie University and the Capital Market CRC.
Professor Shine has won the $250,000 Prime Minister's Prize for Science for protecting Northern Australia's peak predators – snakes and lizards – against the cane-toad invasion.
He has created traps for cane toads, taught quolls and goannas to avoid toads, and now plans to release small cane toads ahead of their potential arrival in new areas so predators survive their first meal of cane toad but have an aversion to eating them again.
Professor Aitken was named the recipient of the $250,000 Prime Minister's Prize for Innovation for making global stock markets fairer and more efficient.
He has created services that capture two million trades a second, enabling rapid analysis of markets and systems to detect fraud. His newly established spin-off company is targeting health and other markets, identifying billion dollar frauds and inefficiencies in Australia's health markets.