World Environment Day
last week, saw Oakleigh South Primary School students turn soft plastics into playgrounds.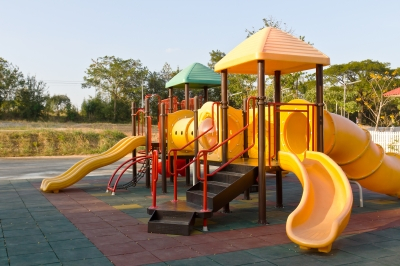 Working with the RED Group's 'RED Project' – an innovative program where primary schools play a key role in collecting and recycling soft plastic waste  – soft plastics, such as carry bags, packaging and wrappers, were collected by students at home and then taken to schools where they were picked up by the RED Group.
Instead of ending up in landfills, the plastics are then  'up-cycled' into hardy outdoor playground furniture and signage for schools.
"Students should be congratulated for their efforts in showing us all how we need to re-think what we see as waste," Mr Dixon said.
"This is a practical, local solution to a common problem. Nearly 380,000 plastic bags and units of packaging have been diverted from landfill over the past year and over $7000 worth of recycled furniture has been allocated for schools."
Mr Dixon believes the RED Project demonstrates real value for money and was helping to make recycling and waste management easier for the local community – encouraging students and schools across Victoria to sign up to the program.
"Everyone has a role to play in reducing waste and this innovative, closed loop recycling model encourages industry, consumers, community and our students to think outside the square."
Currently held by over 100 schools across Victoria. the RED Project supports schools by holding workshops, assisting in planning and hosting bag drives.
The RED Group partners with Replas, a Victorian-based organisation which recycles and processes waste into outdoor furniture and products.
The project is supported by the Victorian Government Sustainability Fund.
For more information, visit www.redproject.net.au