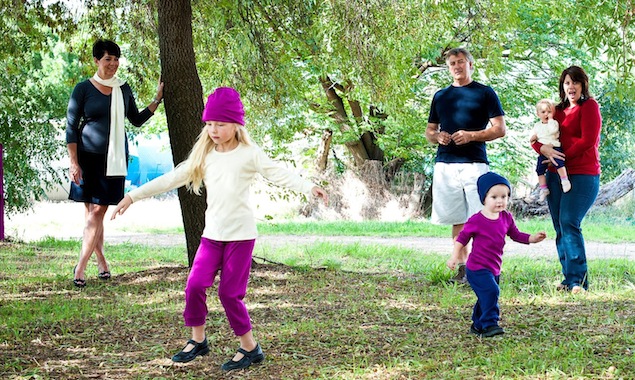 As the cold winter swings into full force, many of us a layering up with almost every piece of clothing we can find in the wardrobe. Practical in extreme cold & wet conditions  – Australian made Woolerina garments are the ideal choice for everyday wear.
Made in Forbes, NSW, Woolerina produces 100% natural, sustainable, fully recyclable garments using the highest quality and most comfortable Australian Merino. Proudly Australian made, Woolerina outsources some operations to Melbourne and Sydney based businesses, including knitting, dying, cutting and sewing.
With stockists in the UK and Canada, online sales has been the winner for the company when it comes to exporting globally, with customers from the US, Canada, UK, Germany, France and Spain all wearing the soft, durable garments.
"The Woolerina story is quite unique in a world of mass imports – business principal Warwick Rolfe personally selects all the wool, directly off-farm, which goes into all Woolerina fabrics, this wool is then closely followed through processing, knitting, dying to garment construction. Warwick's passion for the merino fibre and sharing the unique Woolerina story with consumers plays an important part in growing the Woolerina brand."
As the retail sector continues to struggle, and Australia garment manufacturers are constantly pressured to outsource overseas, the team at Woolerina believes success comes from sticking to what you know.
"Woolerina is passionate about not following trends too closely or trying to imitate the styles and designs of some of the larger businesses – we are sticking to the formula which has proven successful since Woolerina began manufacturing in 2006 – simple garment design and basic colours. This principal has proved very popular amongst our customers who are looking for a garment that will be practical in a range of applications, from outdoor activities, to travel, to a basic fashion piece. The versatility of one Woolerina garment means that it is a product consumers can see a need for rather than simply a want.
Woolerina's main selling method continues to be "taking it to the people" through markets, festivals, fairs and field days where consumers can touch and feel the product and we can provide education, however Woolerina has also had an online store for over six years now. Following a website overhaul two years ago, online sales have grown rapidly and Woolerina's online shop is proving a great way for consumers from both around Australia and around the world, to purchase at anytime and from anywhere," Penny Rout, Woolerina.