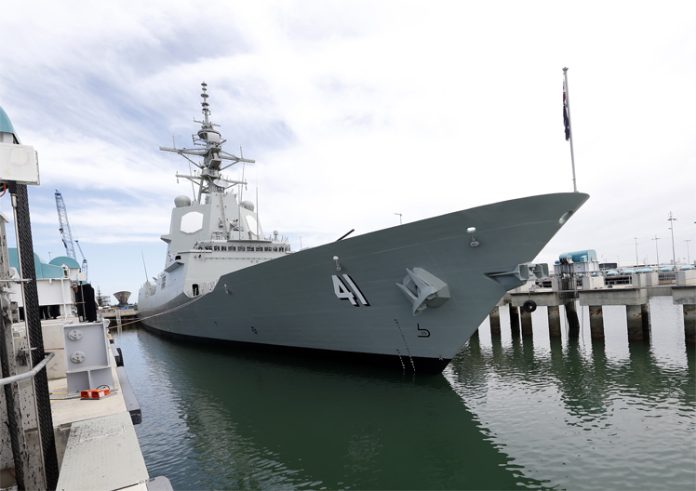 The Air Warfare Destroyer Alliance has officially launched the second destroyer, named "Brisbane", at the Techport Australia facility in Osborne, South Australia.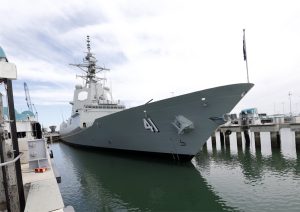 The launch ceremony was witnessed by over 4,000 people including Government, Naval and Defence industry dignitaries.
AWD Alliance General Manager Lloyd Beckett said that the launch of Brisbane marked a major milestone for the Alliance, demonstrating the significant progress made on the Air Warfare Destroyer project.
"Today's launch is the culmination of more than a decade of work and dedication by thousands of Australians and other members of the AWD Alliance to deliver Australia's most complex next generation defence project," Mr Beckett said.
"Further progress will be evident in 2017 as the first destroyer Hobart completes Acceptance Sea Trials and is delivered to the Department of Defence, while the third destroyer Sydney completes block consolidation and hull integration."
The AWD Alliance, which consists of shipbuilder ASC, mission systems integrator Raytheon Australia and the Department of Defence, is responsible for delivering three Hobart Class DDG destroyers and their support systems to the Navy.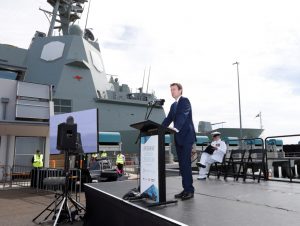 AWD Program Manager Commodore (CDRE) Craig Bourke remarked on the naming of the second Air Warfare Destroyer, saying it pays homage to the naval personnel who previously served on HMAS Brisbane I and II.
"Over the coming months, we will continue to progress work on Brisbane, proving her engines and gas turbines before the ship undertakes Builder's Sea Trials at the end of 2017," CDRE Bourke added.
ASC Shipbuilding CEO Mark Lamarre said the launch of the destroyer illustrates the highly skilled and professional naval shipbuilding capability in the country.
"Not only are we one step closer to the delivery of this exciting new capability to the Navy but we can take pride in the fact that Australia's shipbuilding workforce will be able to apply key learnings from this project to future ones," he continued.
"It is entirely fitting that the AWD Alliance workforce is able to show off their remarkable achievements in building this impressive ship to their loved ones at the launch today."
Raytheon Australia Managing Director Michael Ward noted the company has applied its highly skilled Australian workforce of 320 architects, systems engineers and project managers to the AWD project over the last decade.
"Raytheon Australia is responsible for the integration of ten major subsystems, including the Aegis Weapon System, which is provided through Foreign Military Sales, and associated delivery of more than 3,500 major pieces of combat system equipment required to establish the warfighting capability of the AWD.  This will contribute to making the AWD the most lethal and sophisticated warship ever operated by the Royal Australian Navy," he added.
"The AWD's combat system integration activities represent some of the most advanced engineering and project management skills in this country. It is extremely satisfying that our strong investment in local capabilities has contributed so much to this launch milestone today."