Manufacturing jobs in Victoria have increased for the second quarter in a row, according to the Australian Bureau of Statistics labour force data released last week.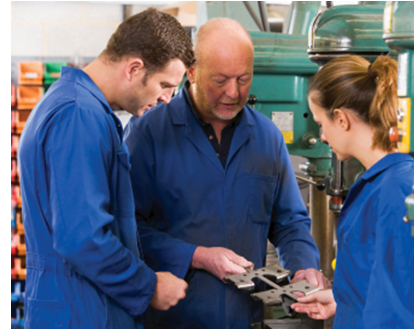 Richard Dalla-Riva, Minister for Manufacturing, Exports and Trade, said it was encouraging that investment and jobs were continuing to grow in the manufacturing sector in Victoria.
Mr Dalla-Riva said despite the challenges of a strong dollar, the ABS quarterly labour force data for May showed 311,800 Victorians were employed in manufacturing. According to the ABS, there are 16,700 more people employed in manufacturing in Victoria today than in August 2011. Most of the increases in jobs were in full-time positions.
"This sends a strong message to those who would seek to talk down the future of manufacturing in Victoria," Mr Dalla-Riva said.
The news comes a day after SPC Ardmona revealed the company will be expanding and upgrading production at SPC Ardmona in Shepparton and Mooroopna – spending $90 million dollars and creating 45 new jobs.
"The Victorian Coalition Government has introduced a $58 million strategy to help manufacturers build a strong and successful future by improving their productivity and competitiveness, and by assisting them in identifying and capturing emerging growth markets globally," said Mr Dalla-Riva.
Although facing a variety of challenges, including the Australian dollar, and intense global competition, employment in manufacturing has been holding up in Victoria while falling across the nation generally, Mr Dalla-Riva believes.
"However, the stresses in the sector are not to be underestimated. As I have said repeatedly, there could not be a worse time to introduce a carbon tax. Higher energy costs under a carbon tax will have a severe impact on profitability and investment, and it will put our manufacturers at a distinct disadvantage against competitors in our own region, who will not carry the added burden of this tax."