BHP Billiton has approved the investment of US$845 million to sustain operations at Illawarra Coal, in southern New South Wales, Australia.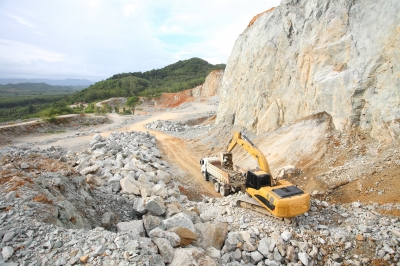 Establishing a replacement mining area at the Appin Mine, the new development will have a production capacity of 3.5 million tonnes per year of metallurgical coal and will sustain Illawarra Coal's production capacity at 9 million tonnes per year. Operational in 2016, Appin Area 9 will replace production at the West Cliff Mine. The project includes roadway development, new ventilation infrastructure, new and reconfigured conveyors and other mine services.
BHP Billiton Metallurgical Coal President, Hubie van Dalsen, said: "The investment sustains Illawarra Coal's production rates and recognises the value of its high quality metallurgical coal resources. It is also good news for local jobs and the economy in the region."
World's fourth biggest iron ore company lodges a challenge to the Minerals Resource Rent Tax 
Western Australia-based Fortescue Metals Group, has lodged a challenge to the Minerals Resource Rent Tax (MRRT) on constitutional grounds. AFP reported the firm, built by one of the nation's richest men, Andrew "Twiggy" Forrest, claims the tax favours some states over others. Believing it restricted a state's ability to encourage mining, which was contrary to the constitution.
"We believe we have a good case for challenging the MRRT on constitutional grounds and we look forward to the resolution of these important issues by the High Court," the company's chief executive Nev Power said.
Initially launched as a "super profits" tax,  the mining tax has been under heavy opposition by many since it was first announced in 2010, with the  backlash from powerful mining interests assisting in toppling former prime minister Kevin Rudd.
Wayne Swan said the government was determined to deliver the tax to ensure the benefits of the mining boom will be shared among the country.
"The government believes Australia's non-renewable natural resources belong to all Australians, not just to a handful of mining billionaires," he said.
Sources: