If you're like me, you enjoy the hard earned thirst for a good cold beer. You might get it entering your quarterly bas, typing an email, nailing a powerpoint presentation, or in this case updating your blog. However you get that thirst, Coopers is one of those premium beers you'll find staring back at you behind the bar, at your local bottle shop, or next to the meat loaf in the fridge. But how much do you really know about this Australian made beer? Celebrating its 150th Birthday, I thought I'll investigate a little.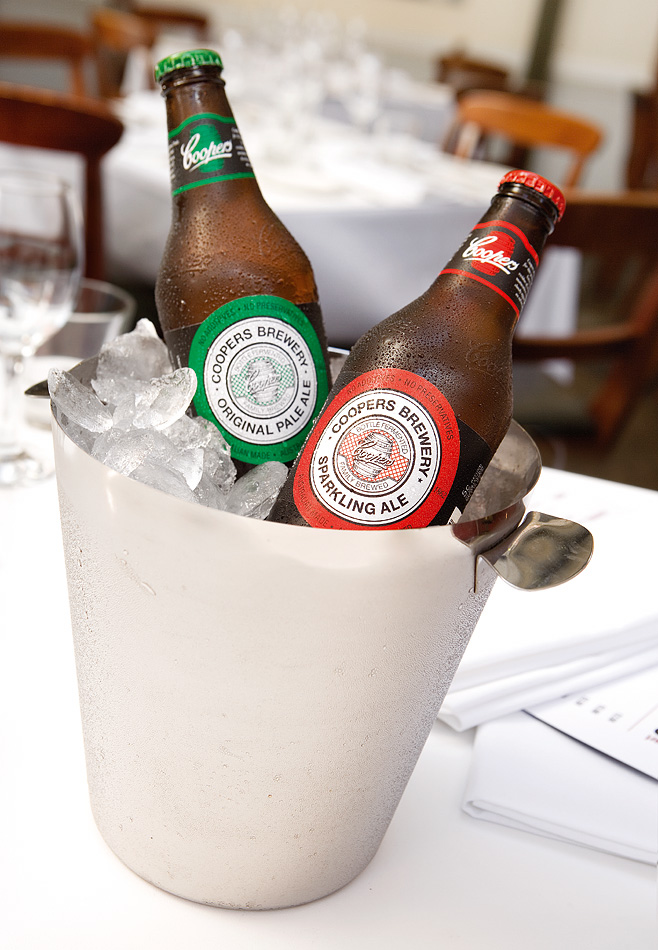 Established in South Australia in 1862, Coopers Brewery began as a 'brilliant accident.' After turning his hand to a number of trades, Thomas Cooper discovered his talent as a brewer by accident; when creating his first batch of beer as a tonic for his ailing wife Ann.
At the time South Australia was only 26 years old and, although there were a number of well-established breweries, most early settlers chose to drink imported beer from their country of origin rather than colonial beer.  Thomas Cooper saw an opportunity, to create a beer that was free from the 'peculiar flavour' of colonial ales – introducing an all-natural beer from the very best ingredients.
Becoming highly sought-after, Thomas would deliver the beer by horse and cart to a growing number of loyal customers, including another soon to be famous entrepreneurial settler, Dr Penfold of the Grange winery.
In 1897, his sons – John, Christopher, Samuel and Stanley –assumed control of the family business, after Thomas Cooper passed. Following their hotel debut in 1905, an increasing number of hotels sold Coopers products over the following decades, building the reputation as a beer of distinction.
The turmoil of two world wars, the Great Depression, and prohibitionists, wrecked havoc in the 1900's, 'successive generations of the Cooper family continued to grow the business by brewing fine ales, stouts and lagers in the natural, traditional way. As word spread and demand grew, Coopers products became available nationally and first exported to India and New Guinea in 1939.'
Concerns about the long-term survival of naturally conditioned ales led Coopers to invest heavily in lager production in the late 1960's. Under Managing Director Bill Cooper, interstate and overseas sales grew through the 1980s, to represent 50% of beer production by 1990.
In 1997, demand saw Dr Tim Cooper develop and  build a new, state-of-the-art brewery at Regency Park, leaving operations at the leafy, inner city suburb of Leabrook
With more brewhouse capacity (two and a half times that of Leabrook), the investment of more than $100m geared Coopers towards modern innovation. While, successive Cooper generations have never lost sight of Thomas Cooper's vision of providing value and quality.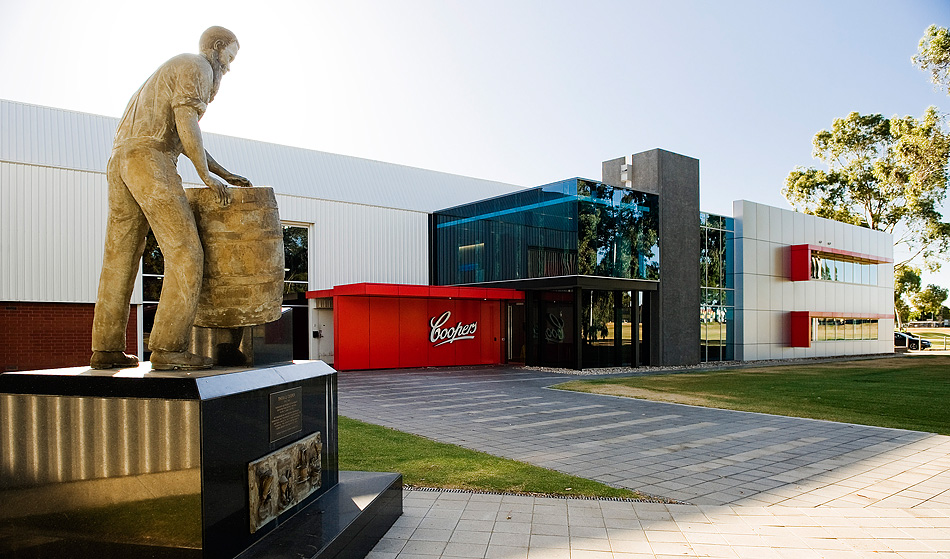 Today, bumping into a Cooper at the Brewery is said to be a common, every day occurrence, as the company is Australia's only remaining family-owned brewery of stature
The fifth and sixth generations acting as custodians of Thomas Cooper's legacy are:
Dr Tim Cooper, Managing Director 

Glenn Cooper, Chairman and Marketing Director

Bill Cooper, after 40 years on the Board of Directors, retired in September 2009

Maxwell Cooper retired from his Chairman's position in 2002, after more than 30 years on the Board

Melanie Cooper is Financial Accountant and became a Director following Bill's retirement

Matthew Cooper works at the brewery in Customer Service and Distribution

Rachel Cooper-Casserly is in Marketing

Two other family members are involved as Board Directors.
Source: 
http://www.coopers.com.au/