A long running AMWU campaign, aimed to improve wages and conditions at equipment supplier company, Coates Hire, has been successful, with a new agreement authorised by the company's workforce.
The win sees 1200 engineering service workers receiving a 4.5% pay increase per annum over the next four years, coupled with fairer wage structures and a common pay scale.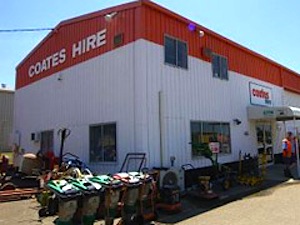 AMWU delegate Barry Kerrigan, a machine detailer based in Dandenong, Victoria said it was a pleasing result.
"It's the best deal we could get and we've managed to get it up over the line. We really wanted to get rid of the company's "opt out clause".It was too dangerous for us and it was about getting everyone onto an individual flexibility arrangement. We fought like hell to get it taken out and they managed to do that in the end."
He said the improved rights for delegates were also a key win.
"For delegates in the four main business units, they'll receive a desk, computer access, phone access and lockable cabinets and hopefully we'll be able to put up noticeboards in all the workshops."
AMWU Assistant National Secretary Glenn Thompson said the campaign was a major victory for union activism.
"This is an excellent example of a strong delegate network in action. With 210 worksites across Australia, many of which are in remote and regional parts of the country, it was always going to be a challenge to gather everyone together.
"But with a terrific group of delegates, the use of the AMWU Helpdesk and new technologies, including multimedia, we were able to receive feedback from our members and communicate information really effectively.
"We've grown the national Coates Hire membership by 20% through this process, it's been really great to see a positive outcome together with increased union organisation."
Source: