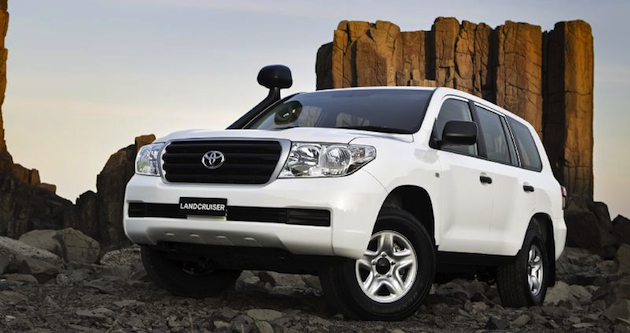 Toyota Australia has renewed the call to abolish the luxury car tax as the Australian Tax Office (ATO) raises the threshold that applies to new vehicle purchases.
Under the change by the ATP, the threshold at which cars will be subject to the luxury car tax will increase by $1667 as of 1 July 2012, from $57,466 to $59,133.
Toyota Australia's executive director of sales and marketing, Matthew Callachor, said although the increase provided some relief for new car owners, the company's opposition was consistent with the 2010 Henry Tax Review.
"Despite the small increase to the threshold, the luxury car tax is still an inefficient, punitive and poorly designed measure. It is discriminatory because it applies only to vehicles and the arbitrary threshold is not set at a level that most people would consider a luxury car," Mr Callachor said.
"Not only that, it is a tax on a tax. Motorists already have to pay GST, stamp duty and registration fees when buying a new car, as well as a hefty tax on petrol.
The tax was first originally applied at 25 per cent, then increased to 33 per cent in 2008.
"Even with the latest threshold adjustment, this unfair tax has not been consistent with inflation since it was introduced in 2000."
Toyota Australia will pass on the full $500 reduction to the price of 20 Toyota vehicles, said Mr Callachor. The reduction will apply to all models affected by the increased threshold, including all seven LandCruiser 200 series models, nine LandCruiser Prado variants, two Kluger SUVs and two Tarago people-movers.
In addition, the five-door automatic GX Prado turbo-diesel will now be priced below the threshold, resulting in a saving of $236.
Media Release