The Gillard Government has rolled out what they've called a 'major milestone' in a plan for Australia's clean energy future, taxing  major greenhouse gas emitters for their pollution.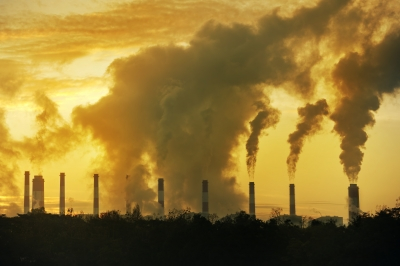 The carbon price which started yesterday means that in the year 2020, Australia's carbon pollution will be at least 159 million tonnes less per annum – the equivalent of taking 45 million cars off the road.
The tax, which is set to hit 500 of Australia's biggest polluters, has many concerned about exactly how it will be passed onto other businesses, and the general public.
'To help families with the costs that some businesses will pass on to them, a new round of tax cuts are also starting today, including trebling the tax-free threshold from $6000 to $18,200,' said Gillard.
Citing scientific advice as a key motivator in the tax, the Government said  the planet is warming and it is 'imperative' that greenhouse gas emissions be cut.
'The economic advice is that a carbon price is the cheapest and most efficient way to reduce carbon pollution.A carbon price will create incentives for large emitters to reduce carbon pollution. It will start transforming our economy to clean energy sources like solar, wind, geothermal and natural gas. '
Political commentator, Andrew Bolt, was less than satisfied with the Governments response to his concerns though, of how much will the World's temperature change as a result of Australia's Carbon Tax.
The Coalition was also quick to bite back on Carbon Day Sunday, releasing the, 'Labor's Carbon Will Cost You More' campaign, the video hit YouTube early yesterday morning  to mixed reviews in the comments feed.
Last week, Tony Abbott released 'Our Plan To Abolish The Carbon Tax.' The announcement outlines the 'concrete' steps that can be taken to repeal the Carbon Tax.
"Repealing the Carbon Tax will ease cost of living pressures on families, help small business and restore confidence to the economy. On the day the election is called, I will write to the Secretary of the Department of Prime Minister and Cabinet to make it clear that, if elected, the first priority of a Coalition Government will be the repeal of the Carbon Tax, " Tony Abbott.
As per usual, we'd love to hear your thoughts on the Carbon Tax?