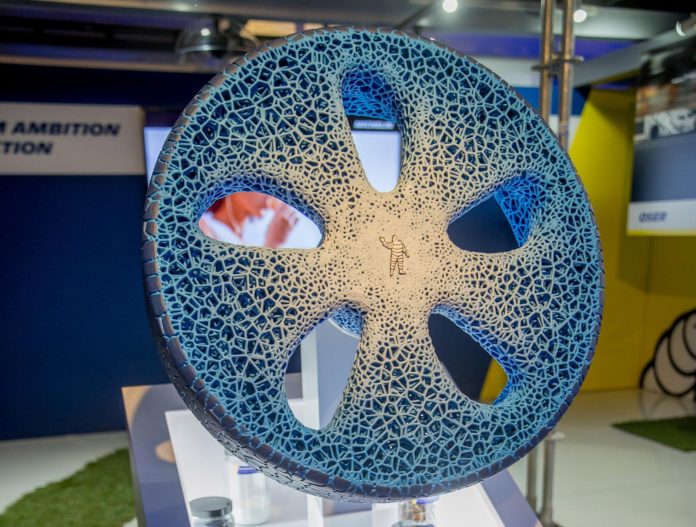 Michelin has introduced a groundbreaking concept tyre at Movin'On 2017, the international summit for a sustainable mobility.
Designed as both a wheel and a tyre, Michelin's VISION is airless, connected, rechargeable, customisable and organic tyre incorporating a myriad of technologies.
Inspired by nature, the tyre is composed of 3D printed bio-sourced and biodegradable materials and is the world's first tyre that recharges.
This airless tyre does away with air, relying instead on an interior architecture capable of supporting the vehicle, ensuring the solidity of the wheel and thus guaranteeing both comfort and safety.
VISION is also equipped with sensors, which provide real time information about the tyre's condition.
According to Michelin, users will be able to increase the tyre's lifespan by applying a 3D printed layer of rubber tread once it wears down.
"With the aid of 3D printers, it is possible to use just the right amount of rubber on the tyre and thus extend its life depending on needs, thereby ensuring mobility in all situations. The tread design is optimised and its depth is reduced in order to reduce its thickness and make the tire more efficient in terms of materials," Michelin said in a statement.
"The tread design is adapted, in accordance with the user's mobility needs, with a triple concern for comfort, safety and sustainability."