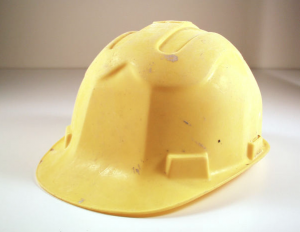 Manufacturing industry is an industry that requires high labour power. Some of the jobs in manufacturing industry propose a certain injury and illness risk. According to Australian Bureau of Statistics, the most commonly reported injury or illness were sprains and strains (30%), followed by chronic joint or muscle conditions (18%) and cuts or open woulds (16%).
So, how to maintain a safe workplace for your employees? Aside from complying to Occupational Health and Safety (OHS) legislation,  Safe Work Australia, an Australian Government statutory agency established in 2009 to regulate and improve work health, safety and and compensation across Australia has some guidelines:
Provide and maintain a safe working environment and system.
Provide and maintain a plant that is safe and non hazardous to health.
Ensure that substances are used, stored, handled, transported and processed in a manner that is safe and without risks to health.
Provide adequate facilities for the welfare of employees.
Provide information, training, instruction or supervision to employees that enables them to perform work safely.
Consult with employees about OHS issues that directly affect them.
It is the responsibility of the employer to undertake risk assessments to ensure a safe workplace for employees. A decreased in work-related illness and injury will maintain and increase employee productivity and increase your business profitability.
For more information, please visit Safe Work Australia's website: http://www.safeworkaustralia.gov.au/Pages/default.aspx
Resource: Australian Bureau of Statistics http://www.abs.gov.au/AUSSTATS/[email protected]/mediareleasesbyReleaseDate/ABB0F70DE64B2203CA256AE2007D070F?OpenDocument