The Minister for Economic Development, David O'Byrne, has welcomed this week the industry leaders to the Manufacturing Tasmania conference in Burnie.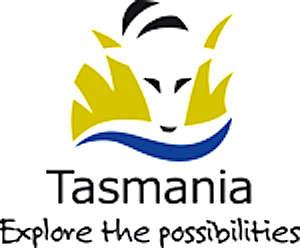 The two-day conference is supported by the University of Tasmania's Cradle Coast Campus, the Commonwealth's Enterprise Connect Manufacturing Centre, the Department of Economic Development Tourism and Arts, and the Institute for Regional Development.
Key note speakers at the conference were advanced manufacturing consultant, Professor Göran Roos, and local manufacturing businessman, Dale Elphinstone.
"The North-West Coast has a strong history in high-end engineering and manufacturing – reflected in the growth of Caterpillar Underground Mining and the Elphinstone Group," Mr O'Byrne said.
Mr O'Byrne believes for Tasmania to effectively compete against other manufacturing states, it needs to be innovative and focus on quality.
"The sector is recognised as a key priority in the Government's Economic Development Plan, which helps local businesses play to Tasmania's strengths, find new markets, and create the jobs of tomorrow.
"I've visited many manufacturing businesses since becoming Minister – including in the north-west – and been constantly impressed by their ambition and creative thinking."
Mr O'Byrne said with the decline of the region's paper industry in the last decade, it's important that local industry leaders like Mr Elphinstone, Lee Whitely and Diane Edgerton, generate good job opportunities in areas like mining, renewables and defence.
Key note speaker, Professor Roos, challenged the conference audience to create innovative and profitable business models, by capitalising on cutting-edge technology.
Professor Roos has consulted in more than 40 countries, and advised government bodies in the UK, Sweden, Norway, Denmark, Finland, Spain, Austria and Australia on strategy, research and development, national and regional innovation systems issues, knowledge management, and intellectual capital.