Manufacturing continued to contract in June but at a slower pace.  The Australian Performance of Manufacturing Index (Australian PMI) rose almost 5 points to approximately 47 points in June.  (Readings below 50 points indicate contraction in manufacturing activity).  The clothing & footwear; paper, printing & publishing; transport equipment; and machinery & equipment sub-sectors all recorded increases in activity.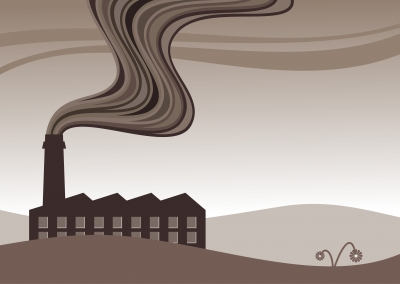 "The contraction afflicting manufacturing extended into its fourth month in June as the high dollar, domestic and global uncertainties, the slump in residential and commercial construction and concerns over the impacts of the carbon tax weighed on the sector," said Australian Industry Group Chief Executive Innes Willox.  "As evidence of the waves of structural and cyclical pressures confronting manufacturers, the Australian PMI® recorded expansions in only three months during the 2011-12 financial year.  On a more positive note, the production, new orders and employment sub-indexes all lifted in June, providing hope for an expansion down the track."
The production sub-index rose over 8 points and the new orders sub-index increased over 5 points.  Capacity utilisation increased to its highest level in three months.
While manufacturing employment contracted for the third consecutive month, the sub-index increased almost 6 points to approximately 49 points indicating that it contracted at a slower pace.  Paper, printing & publishing and the basic metals sub-sectors expanded employment to above 50 points.  However, seven out of 12 sub-sectors experienced contractions in employment, with significant declines recorded in the textiles; and wood products & furniture sub-sectors.
Input costs rose in eleven sub-sectors and selling prices continued to decline putting further pressure on manufacturer's profit margins.
"The competitive squeeze in manufacturing continued in June thanks to the competing pressures of falling sales prices and continued wages growth, PwC Partner – Economics and Policy, Jeremy Thorpe.  "Not surprisingly, manufacturing activity contracted for the fourth consecutive month. The fall in the Chinese PMI is concerning if this indicates a further slowing of the Chinese economy, with negative implications for the Australian natural resources sector."
The Australian PMI® is a seasonally adjusted national composite index compiled by surveys of a representative sample of over 200 firms. Surveys are based on production, sales, new orders, supplier deliveries and employment. A reading above 50 points indicates that manufacturing is expanding and below 50 indicates that it is declining.
Source:
http://www.pwc.com.au/media-centre/2012/pmi-jun12.htm