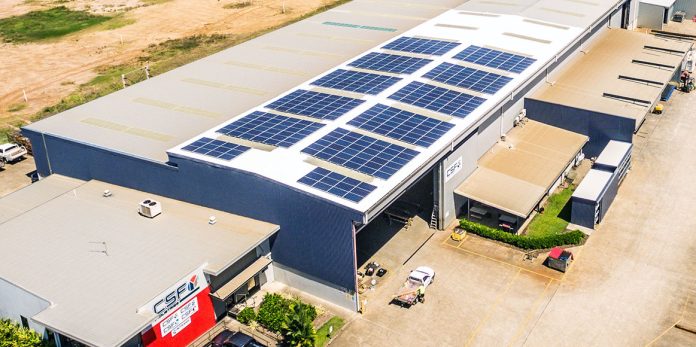 CSF Industries has been awarded a $713,000 grant from the Palaszczuk Government's Made in Queensland program to achieve 'a new level of precision and efficiency'.
In making the announcement, Treasurer and Member for Mulgrave Curtis Pitt said that company will use the funds to purchase an advanced welding equipment and large-scale automated robotic steel fabrication system that will allow it to manufacture their high-quality structural steel components with 100% accuracy.
"Redoing a piece of work means wasted time, wasted money and wasted materials," Mr Pitt said.
"By adopting these advanced manufacturing technologies and processes, CSF is taking a step to eliminate that waste. It's exactly the kind of innovative and competitive thinking that the Made in Queensland program was designed to foster."
He said the grant would position the Cairns-based company for future rapid growth.
"CSF already employs more than 120 highly-skilled people from a wide range of trades, and is the only single source fabrication, coating, roofing, transportation and installation company in Far North Queensland," the Treasurer added.
"I'm looking forward to hearing where they go next as this new equipment puts them at the forefront of the wave of high-tech advanced manufacturing that's revolutionising Queensland's industry."
The $20 million Made in Queensland program – which complements the Queensland Advanced Manufacturing 10-Year Roadmap and Action Plan – offers matching grants of between $50,000 and $2.5 million to manufacturers looking to adopt innovative processes and technologies to generate highly-skilled jobs and become more internationally competitive.
More than 500 companies have to date registered their interest in the program, which has also provided over 250 benchmarking sessions aimed at helping manufacturers identify their opportunities for growth.