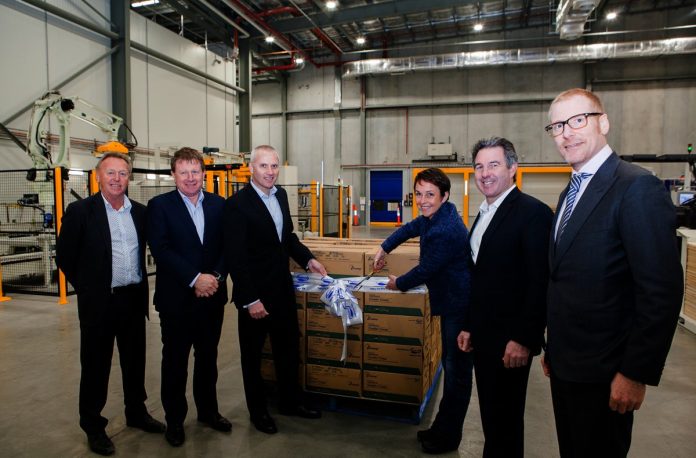 With support from the Andrews Labor Government, Fonterra has officially opened its rebuilt and expanded facility in Stanhope, Victoria which was destroyed by a major fire back in 2014.
The company rebuilt the fire damaged hard cheese room, installed modern processing equipment to increase production of a range of cheeses, built and installed a modern mozzarella manufacturing facility and has reinstated whey production and processing.
As a result of the investment, cheese production at the new facility has increased by 50%, 120 jobs have been retained and a further 30 have been created.
"We've worked closely with Fonterra Australia to facilitate the investment in rebuilding, modernising and expanding their Stanhope facility. Fonterra will be making cheese right here in Stanhope, in the heart of Victoria's dairy country, and sending it around Australia and to the world," said Minister for Agriculture and Regional Development Jaala Pulford.
"This investment secures the future of Fonterra's Stanhope facility, supporting local jobs and ensuring Northern Victorian farmers have a home for their milk," added Member for Northern Victoria Jaclyn Symes.
The world's largest exporter of dairy products and Australia's leader in the $2 billion consumer cheese category will make hard cheeses such as cheddar and mozzarella for the domestic and export markets at the new facility.