The Department of Foreign Affairs and Trade reported Australia's total goods and services exports soared 10.2 per cent in 2011 to $313.3 billion.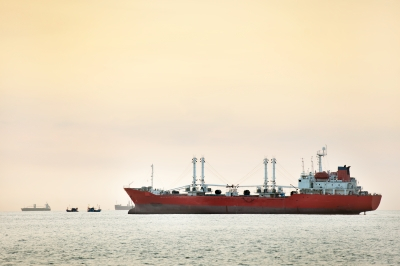 It's the first time Australia has reached over $300 billion in exports, during a 12 month period. Export performance resulted in an annual trade surplus of $18.3 billion.As expected, Mineral exports led the way , with iron ore and copper ores in particular increasing by 24.6 per cent to $86.7 billion in 2011, while Manufactured exports rose by 2.9 per cent to $41.5 billion according to 'Composition of Trade, Australia 2011'.
The report reveals:
Australia's top three exports were iron ore & concentrates ($64.1 billion, up 29.8 per cent), coal ($46.8 billion, up 8.8 per cent) and gold ($16.0 billion, up 6.4 per cent);

Australia's top three imports were personal travel services (excluding education) ($22.2 billion, up 8.9 per cent), crude petroleum ($20.8 billion, up 28.4 per cent) and refined petroleum ($14.3 billion, up 43.5 per cent);

Australia's trade volumes increased 5.1 per cent in 2011;

Australia's terms of trade increased 13.2 per cent to near record levels, boosting incomes; and

China was Australia's largest two-way trade partner ($121.1 billion), followed by Japan ($72.5 billion) and the United States ($54.2 billion).
Australian resources have more than tripled in exporting over the past decade, from $57.1 billion in 2001 to $190.5 billion in 2011, accounting for 60.8 per cent of Australia's total exports.
The biggest mover in Australia's commodity exports was iron ore and coal. The two commodities have been said to be the driving force behind the growth of Australia's resources exports, accounting for  58.2 per cent of total resource exports in 2011, with a combined value of $110.9 billion. China was Australia's largest market for Iron ore, accounting for 68.7 per cent or $44.3 billion in 2011.
China was also Australia's largest individual two-way goods and services trading partner in 2011, accounting for 19.9 per cent ($121.1 billion) of total trade. Japan was the second largest trading partner accounting for 11.9 per cent ($72.5 billion) followed by the United States(a), accounting for 8.9 per cent ($54.2 billion).