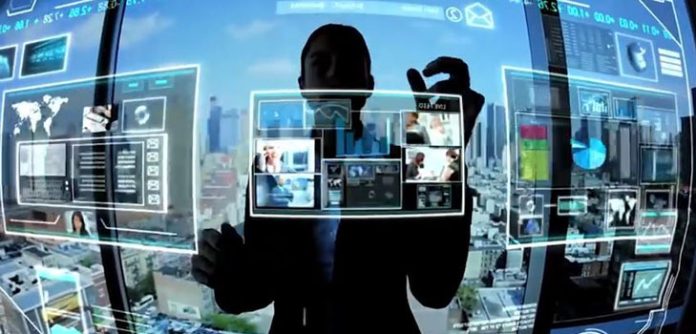 Lockheed Martin Space Systems Company, a major operating unit of Lockheed Martin Corporation, has entered into a R&D partnership with Curtin University to evaluate, assess and potentially adapt the University's proven "Desert Fireball Network" meteorite tracking capability. 
Speaking in Adelaide at the 68th International Astronautical Congress, the company's Managing Director, Rod Drury, said the agreement demonstrated Lockheed Martin's commitment to engage in the development of advanced technologies for the space domain with Australian researchers and industry.
"The groundbreaking work done by Professor Phil Bland and the Curtin team on the Desert Fireball Network is proven and has established a technology foundation that we believe could be utilised to deliver other applications and underpin the delivery of new capabilities," Mr Drury said.
Professor Bland, the Project Lead and Professor of Planetary Science at Curtin University, said the one-year project would commence later this year, with the option to be extended to a further two years.
"This research project will evaluate the existing network, potentially adapt or modify the sensors and software that we use on our existing Desert Fireball Network to extend the current Network's capabilities and hopefully, deliver new capabilities" Professor Bland explained.
Additionally, the company inked similar R&D partnerships with the University of Sydney and RMIT University to develop advanced technologies that will have significant implications for both defence and commercial space-based applications.
These partnerships are the first to result from the Meet the Technologist symposium held in December 2016, which was jointly hosted by Lockheed Martin and the Defence Science Institute (DSI) to explore potential collaborations in new and emerging areas of technological innovation.
According to Professor Benjamin Eggleton, the Director of the University of Sydney's ARC Centre of Excellence for Ultrahigh Bandwidth Devices for Optical Systems (CUDOS), the project is aimed at developing photonic-based filters for microwave Radio Frequency (RF) signal processing, which would allow the data received from transmitters, including satellites, to be manipulated faster, and in many different ways.
"The photonic RF filter R&D project started out as a fundamental research program, and to see this research capture the attention of a global innovation leader such as Lockheed Martin is a testament to both the standard of research being conducted at CUDOS, and the potential processing capability of the optical domain," he said.
Lockheed Martin's partnership with RMIT University will investigate new materials and new processing routes for metallic 3D printing.
Professor Milan Brandt, Project Lead and Technical Director of the Advanced Manufacturing Precinct (AMP) at RMIT University, said advances in metallic additive manufacturing processes and materials, particularly for high-strength lightweight alloys, will have significant implications for aerospace applications.
"This fundamental research may lead to improved metallic additive manufacturing processes and materials, reducing costs without sacrificing quality – making it feasible to manufacture high-strength lightweight aerospace components anywhere, and at any time, even in space." Professor Brandt explained.
"This partnership with Lockheed Martin is recognition of the importance of the additive manufacturing research being conducted at the AMP, and reinforces our commitment to maintaining close relationships with industry."
Image credit: www.lockheedmartin.com/us/ssc.html