2009 was a difficult year. As 2010 draws an end, we are still recovering from the financial turmoil and the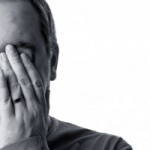 drawbacks from it. The pain of downsizing, corporate restructure and longer working hours has resulted in excessive time away from home and family.
Even though CEOs and top management staff have personal assistants, they are usually hurried off from one meeting to another. Having Blackberry devices and cell phones also mean an increasing availability outside working hours. All this ultimately leads to the increase in stress level.
Excessive stress potentially disrupts productivity and affect physical and emotional health, as noted by many studies. On the other hand, keeping stress level under control and a balanced physical and emotional health will lead to an increase in productivity.
So, here are some tips on how to manage stress efficiently:
Consult your employees
Think of your employees as your ally. Approach them when you are facing difficulties. They might have a brilliant solution for you. It is always reassuring to consult someone who is on the same team as you are, not to mention they know the cause of stress.
Cultivate a friendly social climate
A smile and a few kind words for your employees on the way to the meeting room or back to your office can alter the work environment immediately. You will be surprised how much a nod and smile of affirmation from you can do to ease the working environment.
Stay positive
There is a solution to most problems out there. Tackle the problems head-up. As the leader, you are required to remain calm when facing a situation. Staying positive is the key to that. It also helps to see humor in situation and laugh it off. Laughter triggers the release of endorphins, which then reduce stress level.
Deep breathing exercises
Try some deep breathing exercise when you have that heavy feeling in your chest again. Close your eyes, shut out the surrounding noise, clear your mind and take a few deep breathes. You will feel much better and able to focus better on your task at hand.
Stay fit
Many CEOs of leading organizations agree that exercise is the best way to combat stress. A twenty-minute jog every morning or a short session at the driving range helps you to be more energetic.
Eat healthily
A healthy diet goes a long way to fight stress. Steer clear of unhealthy junk. Try nibbling on fruits and salads in between business meals. You will feel healthier and more refreshed.
Never let stress control you. Learning how to manage stress may take some time. But, before you know it, you will find that your ability to manage stress makes you a happier person. Without letting stress getting in your way of life, you will even be able to achieve a better work-life balance.