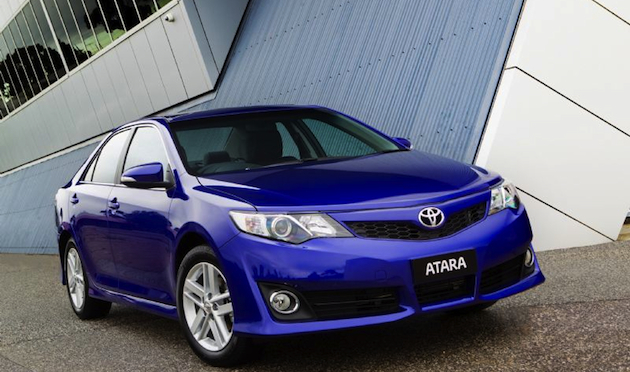 Toyota Motor Corporation (TMC) today announced production of its 200-millionth vehicle – a milestone reached in June after 76 years and 11 months.
Placed end to end, the 200 million vehicles would stretch around the equator more than 22 times, using the 4.545-metre Corolla sedan as an average.
The first official Toyota was a Model G1 truck produced in August 1935 by Toyoda Automatic Loom Works Ltd's automotive department, which was spun off and later became TMC.
It took TMC more than 50 years to produce its first 50-million vehicles – a milestone passed when Bob Hawke was Prime Minister in 1985.
The pace of production has quickened rapidly with the second 50 million taking just over 11 years, while it took a further nine years to raise the total to 150 million.
The most recent 50 million were produced in a mere six years and five months – at a rate of one vehicle almost every four seconds.
Toyota has produced 145 million vehicles in Japan and 55 million in other countries, including Australia.
Toyota sales in Australia comprise 3.1 million passenger cars and 2.4 million commercial vehicles for a total of 5,542,804 vehicles to the end of June.
The company's most popular car in Australia – and the world – is the Corolla, which accounts for approximately one out of every five Toyotas ever sold.
Corolla's all-time sales in this country are expected to reach 1.2 million during the second half of 2012. More than 39 million have been sold globally.
TMC president Akio Toyoda expressed his "heartfelt appreciation" to customers around the world for making the milestone possible.
"I also have the most profound respect and gratitude for the efforts of all persons who were involved in developing, manufacturing and marketing Toyota and Lexus vehicles over the years," Mr Toyoda said.
"We are determined to make our cars even better, to continue to give our customers the best possible product. This is the common goal of our 300,000 Toyota staff members worldwide."
Toyota Australia executive director sales and marketing Matthew Callachor said he was grateful for the long-term support and loyalty shown by Australian motorists towards Toyota and its vehicles.
"Over more than half a century, Australia has kicked well above its weight in the Toyota world," Mr Callachor said.
"We have a relatively small population in Australia, with less than one-third of one per cent of the world's people (0.32 per cent)," he said.
"Yet, the buying rate for Toyota vehicles in this country is eight times higher, accounting for 2.77 per cent of Toyota's total global production.
"The role of Australians in Toyota's global success is even more significant when you add local production from 1963 and exports from 1986," he said.
Other significant contributors to Toyota's local tally include Camry, HiLux and LandCruiser. Lexus has sold 78,010 vehicles since being launched in this country in 1990.
Importantly for local jobs and the economy, Toyota in Australia has produced almost one million vehicles – mainly Camry – specifically for export markets, predominantly the Middle East.
Toyota has been the best-selling new-car brand in Australia for the past nine years and is again the market leader so far in 2012.
Media Release
24 July 2012