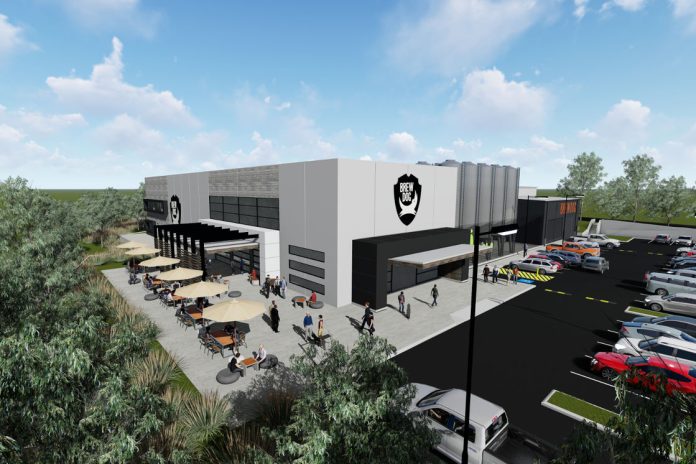 International craft brewing sensation BrewDog announced it will open its first Australian brewery on the Brisbane River following a nation-wide search for a suitable location.
The Scottish brewer will work with local developers NPD Property Group to build a $30 million production brewery and tap room on an 11,000sqm greenfield site in the Metroplex complex at Murrarie.
QLD Minister for State Development, Manufacturing, Infrastructure and Planning, Cameron Dick Premier said the move – supported through the State Government's Advance Queensland Industry Attraction Fund – will generate more than 150 jobs over the next five years.
"BrewDog's choice of Brisbane over other interstate locations to open its first brewery outside of the UK and the US is a strong vote of confidence in our state from one of the world's most successful independent breweries," the Minister said.
"This project will begin generating jobs for Queenslanders immediately, with 60 construction jobs ready to roll and a total 235 jobs expected to be created by this project over the next 10 years, simultaneously supporting local jobseekers and fuelling the state's economy for years to come."
"The incentives our government is providing through our industry attraction fund were instrumental in BrewDog choosing to base its Australian operations here in South-East Queensland, providing another feather in the cap of our state's growing manufacturing industry."
BrewDog's Australian director Zarah Prior said the support received from the Queensland Government and Brisbane Marketing's was a key factor in the company's decision to come to Brisbane.
"We've been so humbled by the support from local businesses as well as the local community who have shown a real passion for BrewDog to call Brissie home," she said.
"The state's industry attraction program has been fundamental in helping us seal the deal for Brisbane.
"It's a city that's on the brink of some incredible growth, and we can't wait to be a part of that."