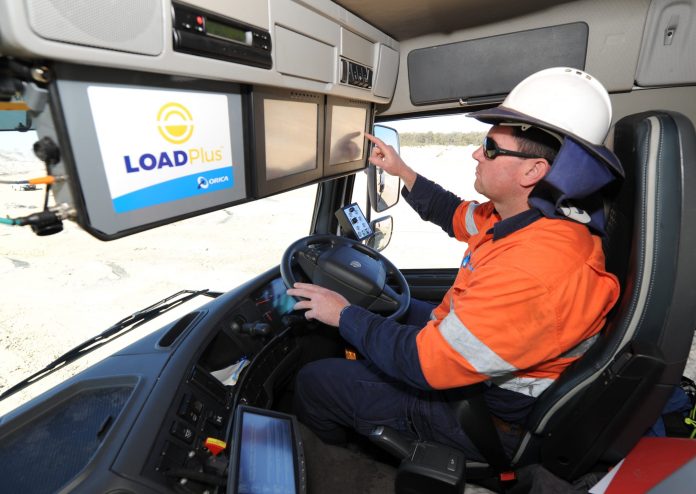 Orica, the world's largest manufacturer of commercial explosives and innovative blasting systems, has released the new Bulkmaster 7 Mobile Manufacturing Unit (MMU), the latest evolution of the company's market-leading delivery system technology.
Designed for use in the open cut mining sector, the Bulkmaster 7 minimises the number of assets, people and time it takes to load a blast, delivering a leap in productivity and safety on bench.
The new unit features state of the art integrated hydraulic and sensor technology, as well as a new proprietary bin design that improves reliability, stability, safety, and increases total bulk explosives product holding capacity.
It also fully integrates with LOADPlus™, a BlastIQ™ enabled smart control system that delivers a range of technology solutions to improve productivity, save time and reduce the overall cost of drill and blast operations.
Orica Group Executive and President, Australia Pacific & Asia, Darryl Cuzzubbo said the Bulkmaster 7 represents another significant step towards automating drill and blast operations in the future.
"The Bulkmaster 7's significantly increased payload, loadout rates and bin flexibility is fundamental to improving our customers productivity, offering a clear competitive advantage for our customers, and in turn for us," Mr Cuzzubbo added.
"We are continually advancing our delivery systems in both underground and surface applications, and believe delivery systems form a fundamental building block to providing a superior service to our customers."
The first Bulkmaster 7 unit is already being used at Fortescue's Solomon operations In Western Australia, where it is expected to reduce the number of MMU asset requirements by 30%.
"Fortescue has a proud history of embracing leading edge technologies and new ideas," said Fortescue Chief Executive Officer, Elizabeth Gaines.
"We are pleased to be working with Orica on the roll-out of this new technology at our Pilbara operations as part of our constant drive in continuing our productivity and efficiency improvements."
According to Orica, the Bulkmaster 7 will be progressively rolled out in Australia throughout 2018 and 2019.
Image provided