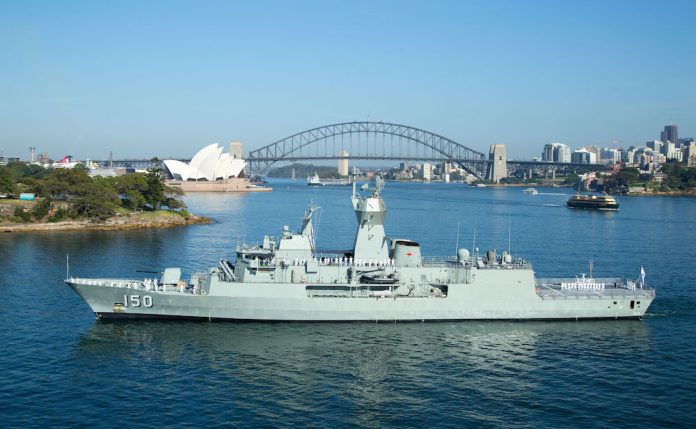 The Australian Government has announced 'a landmark extension' to the sustainment contract for the Navy's Anzac Frigates which will provide job security to almost 1700 workers.  
Making the announcement, Defence Industry Minister Christopher Pyne said the deal extends the ongoing contract with BAE Systems Australia, Saab Australia, and Naval Ship Management Australia – a joint venture between Babcock and UGL.
"The $1.2 billion five year follow-on program of work covers sustainment of the eight ANZAC class ships and their shore support and training facilities," the Minister said.
"This strategic partnership will see highly skilled jobs secured around the country, including in small and medium-sized businesses."
"This is an exciting development as it provides increased opportunities for local industry to get involved in this booming sector."
According to Mr Pyne, the agreement takes into account a key recommendation of the First Principles Review by enabling Defence to focus on governance while contracting industry to do what it's best at – planning, managing and delivering the sustainment of the Anzac class.
"This is an essential piece in our long term strategy around continuous naval shipbuilding and sustainment in Australia," he concluded.
Much of the work will be carried out in Henderson – one of Australia's naval shipbuilding and sustainment centres – with Sydney, Adelaide, and Williamstown to also benefit from the contract.
Image credit: http://www.navy.gov.au/hmas-anzac-iii