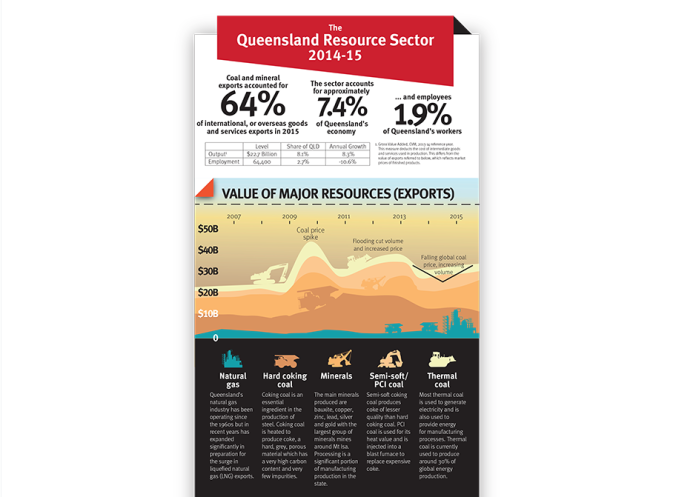 Queensland's resources exports have grown exponentially over the last twelve months according to the latest quarterly figures from the state's Treasury.
Queensland Resources Council (QRC) Chief Executive Ian McFarlane said the sector has been a major contributor to the state's economy.
"Despite the predictions of green activists, the value to thermal coal exports surged 18 percent while the worth of LNG exports lifted 15 percent," Mr McFarlane pointed out.
"Demand for these commodities is expanding from both developing economies in Asia and established economies."
He said the recent rise in value of thermal coal and LNG, coupled with the increase in demand for copper bode well for the future outlook of the sector.
"A good sign the global economy is healthy is reflected in copper demand and the base metal outshone all other commodities over the three months achieving 60% growth," Mr McFarlane added.
"The copper story in Queensland looks good with the Australian Bureau of Statistics recording a 41 percent jump in exploration funding last week."
"Coking coal was still feeling the effects of Cyclone Debbie down for the quarter but still achieved a 23% increase in value over the year."
Resources are the state's largest export industry which last year generated more than 70 percent of total merchandise export value.
The sector supported close to 300,000 jobs including a 12 percent lift in full time employment.