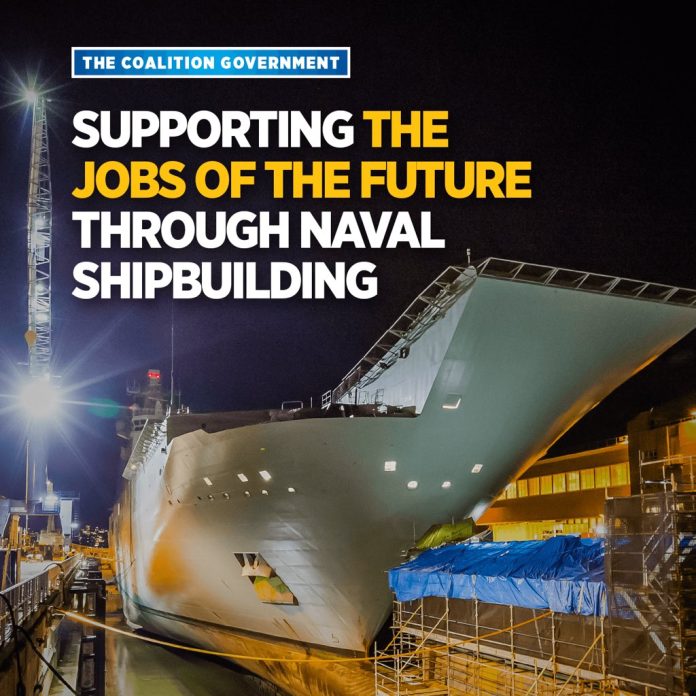 The Naval Shipbuilding Institute (NSI), a joint venture between Kellogg Brown & Root and Huntington Ingalls Industries, has been selected to establish and manage Australia's Naval Shipbuilding College.
The college, to be headquartered in Adelaide, will work with shipbuilders to understand their workforce requirements throughout the different stages of project construction and sustainment, while leveraging a national network of education and training providers to deliver the specific skills required.
Making the announcement, Defence Industry Minister Christopher Pyne said the NSIteam combines over 200 years of commercial experience in naval shipbuilding education and skilling.
"The NSI team has a proven track record of developing shipbuilders and will bring to Australia their collective experience in naval shipbuilding skilling and education," Minister Pyne said.
"The Naval Shipbuilding College will collaborate with key education and industry providers to ensure Australia can increase the size and skill level of the naval shipbuilding and sustainment workforce we need."
"More than 25,000 personnel will be needed directly or indirectly for the Government's $90 billion commitment to a continuous shipbuilding program. The naval shipbuilding workforce in Australia is likely to grow to around 5,200 workers by the mid 2020s, across a range of diverse job roles."
Minister for Education and Training, Simon Birmingham, said the industry-driven college will ensure the country's future workforce can meet the needs of the naval shipbuilding industry for years to come.
"The College will work with a range of high-quality education and training providers to build their capacity and ensure our future workforce can meet the specialised requirements of the naval shipbuilding industry," Minister Birmingham added.
"In order to deliver the right skills at the right time the College will need to build strong partnerships, particularly with education and training providers, but also with selected ship designers and builders, and the wider defence industry community."
Assistant Minister for Vocational Education and Skills, Karen Andrews, said the College has established or will soon establish relationships with training or education providers in every state and territory to ensure it has a nation-wide reach.
"The College will work with a range of high-quality education and training providers across Australia through a 'hub and spoke' model," Assistant Minister Andrews continued.
"A person could be enrolled at the Naval Shipbuilding College headquartered in Adelaide, but be completing the course at a registered training organisation or higher education provider in Perth, Sydney, Melbourne, Brisbane, Canberra, Hobart, or regional centres such as Launceston."