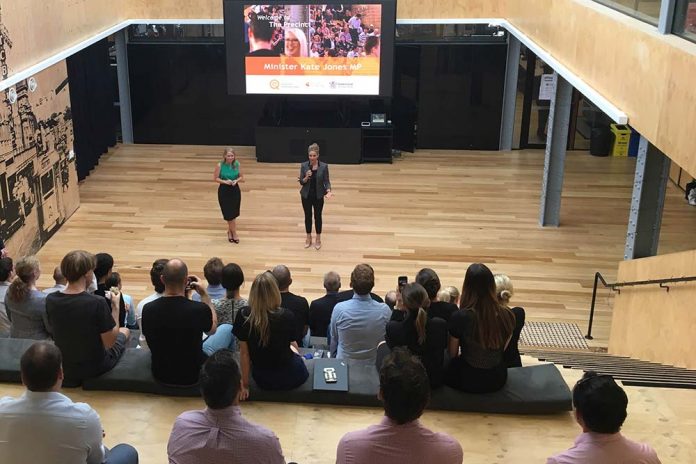 Brisbane's startup hub, 'The Precinct', will undergo a multi-million-dollar expansion to help support the growing startup sector and create new jobs.
Launched in March 2017 with River City Labs, the state's biggest tech incubator, as the anchor tenant, the Precinct is now home to 17 tenants including SoftBank, CSIRO's Data61 and the Office of the Queensland Chief Entrepreneur.
Making the announcement, Queensland's Premier Anastacia Palaszczuk said the expansion will increase the Precinct's size by 50%.
"The Precinct is currently 5337 square metres across two floors at the historic TC Beirne Building," the Premier said.
"With the expansion, The Precinct will grow by an additional floor and will cover around 7500 square metres."
Innovation Minister Kate Jones said the waiting list for floor space at The Precinct numbers 27 potential new tenants, with this number expected to grow in coming years.
"Demand for The Precinct has been overwhelming. Since The Precinct opened, more than 200 events have been attended by close to 16,000 people," she said.
Clipchamp, one of The Precinct's foundation tenants, has experienced at first hand the benefits of being part of Queensland's premier innovation hub, having nearly quadrupled its user numbers growth in the past 12 months.
"We were an isolated startup before in a managed office with challenges that none of the businesses around us had," said the company's co-founder and CEO Alex Dreiling.
"The Precinct is obviously filled with startups, so we can get help and help others at any time. Just sharing the space with likeminded people is inspiring.
"Startups have the potential to become an economic engine in Queensland outside the traditional sectors, creating jobs and economic impact in the process."