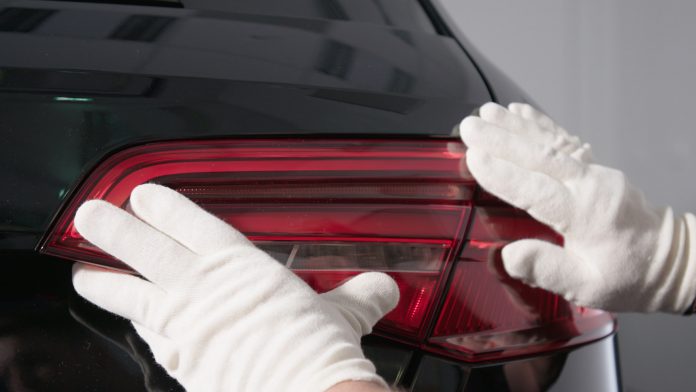 German carmaker Audi has partnered up with 3D printing giant Stratasys in order to slash the time of prototyping new models of tail light covers.
By adopting Stratasys' 3d printing methods, Audi will now use the new Stratasys J750 3D printer to manufacture tail light covers at its Pre-Series Centre in Ingolstadt, Germany.
The move is set to accelerate the design process and prototyping as a whole, allowing for any issues to be eliminated much faster and much better before the product enters the manufacturing cycle.
In other words, the carmaker will now completely replace milling and/or moulding as traditional techniques for producing individual parts with 3D printing.
"Design is one of the most important buying decisions for Audi customers, therefore it's crucial we adhere to supreme quality standards during the design and concept phase of vehicle development," said Dr Tim Spiering, Head of the Audi Plastics 3D Printing Centre, in a press release.
"As a result, we need prototypes to have exact part geometries, no distortion and extremely high quality, as well as true-to-part colour and transparency. The Stratasys J750 3D Printer will offer us a significant advantage, as it allows us to print the exact textures and colours our design defines. This is essential for getting design concepts approved for production. In terms of 3D printing transparent parts, I have not seen a comparable technology that meets our standards."
According to Spiering Audi expects time-savings of up to 50% by using this 3D print technique for prototyping tail light covers.
"Audi is a prime example of how our unique full colour, multi-material 3D printing technology can combine several design processes into one, rapidly accelerating development cycles," said Andy Middleton, President EMEA, Stratasys.
"If you extend the time-savings achieved by Audi on the tail lights to other parts of the vehicle, the overall impact on time-to-market can be huge. We're excited to see how Audi continues to leverage our FDM and PolyJet technologies into new application areas to further increase efficiencies across its development process."