Carbon composites manufacturer Quickstep (ASX:QHL) last week announced it has secured its largest aerospace production order to date, which covers the manufacture and delivery of composite carbon fibre wing flaps for 24 Lockheed Martin C-130J 'Hercules' aircraft.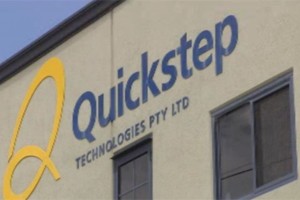 The work, which is set to be undertaken at the Bankstown aerospace facility recently established, is valued at US$12 million with deliveries expected to commence December quarter of 2013 at an approximate rate of two sets per month.
Quickstep revealed the order is in addition to the initial purchase order from Lockheed Martin for preliminary work announced in August 2012, which is expected to be completed prior to the first delivery of parts.
"We are delighted to receive this further purchase order for the C-130J Hercules contract, which continues our substantial progress since Quickstep was awarded the tender in March, after bidding in an internationally competed program," said Mr. Philippe Odouard, Managing Director for Quickstep. "We are proud of our relationship with Lockheed Martin. This contract builds on our growing reputation for providing high-quality carbon composite products to global supply chains."
In a statement from the company, Quickstep announced 'the purchase order is part of an overall agreement with Lockheed Martin expected to generate revenues of between US$75 million to US$100 million for Quickstep over five years. Since initiation, more than 2,400 C-130 aircraft have been built in the longest continuously operating military aircraft production in history.
The Lockheed Martin C130-J flap program is the second aerospace program awarded to Quickstep, following its contracts to produce components for the F-35 Lightning II Joint Strike Fighter program. It is expected to generate up to $700 million in revenues for Quickstep over the next 20 years. Quickstep expects to be one of the largest Australian contributors to the JSF Program.'