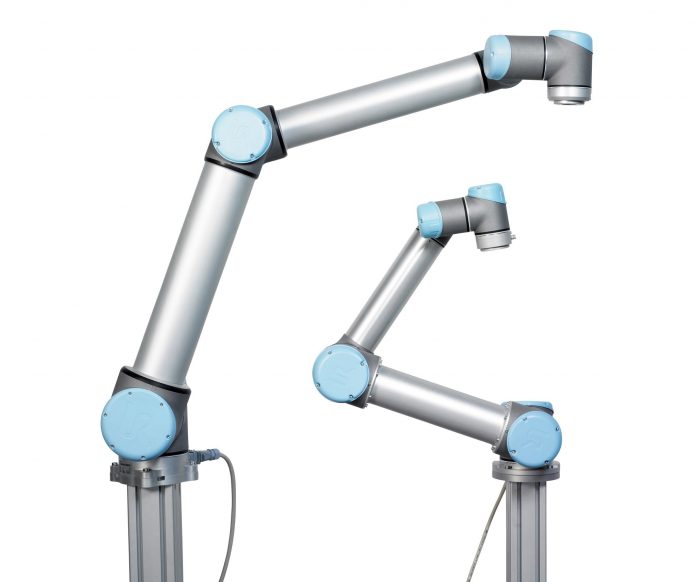 A new report carried out by Deloitte has found that Australian executives are less confident than their global counterparts about their organisations' readiness to embrace the changes associated with the next industrial revolution, also known as Industry 4.0.
What's more, Australian executives were found  to be the least confident in the world about their organisations' readiness for technological and societal change, with just 2% of them expressing confidence compared to 14% globally.
Ironically, Australian business leaders were the most confident of anyone globally in the ability of their current workforce to adapt to Industry 4.0.
This begs the question – Why are Australian executives seemingly not equipped to embrace the changes associated with Industry 4.0.?
Shermine Gotfredsen, General Manager, Universal Robots says the unpreparedness of Australian businesses seems to be a result of a lack of understanding of the benefits technology can bring, and a lack of vision about how it can be used.
"Only 4% of Australian executives said they considered technology to be a key competitive differentiator, compared with 20% globally," she says.
"With the well-documented struggles of Australia's manufacturing industry, this should set alarm bells ringing that we need corporate leaders who appreciate the productivity gains, health and safety improvements, and increased competitiveness that technology can deliver."
"If we get it right, Australian manufacturing could experience the same renaissance that has seen 'reshoring' American businesses use automation to bring manufacturing jobs back home."
Ms Gotfredsen says business leaders and governments need to be at the forefront of shaping Industry 4.0 for the clear disconnect amongst Australian execs to be addressed and reconciled.
"Too often, technology is seen as inaccessible, complex, or expensive, but the reality is that new technologies – such as collaborative robots, or 'cobots' – can deliver automation at a fraction of the price of traditional technologies like industrial robotics," she says.
"There is a clear need for Australian businesses to invest in new technology to better prepare for change and to compete with developing economies that are investing heavily in technology."
However, Australian executives seem to be gradually warming up to the idea of adopting automation and new technology to grow their businesses.
According to Telsyte's 2017 ANZ Robotic Process Automation Study, business investment in robotic process automation – which is already sizeable in areas such as manufacturing, insurance, finance, banking and telecoms – is set to increase dramatically in Australia and New Zealand, from $216 million in 2017 to $870 million by 2020.
Furthermore, data from Universal Robots shows that Australia has seen triple-digit growth in the market for cobots.
"Promisingly, this is being seen in businesses of all sizes, from the likes of global multinationals such as Astra Zeneca, to smaller or family owned manufacturers, like Prysm Industries in Victoria," Ms Gotfredsen points out.
"Business leaders, boards and owners need to come together to identify areas of weakness – such as the lack of awareness Deloitte's research revealed – and work to find solutions. The risk, if we fail to do so, is that Australia will face further manufacturing and industrial decline."
Image credit: www.universal-robots.com