Manufacturing continued to decline in September with the new orders sub-index falling for the seventh consecutive month to approximately 44 points.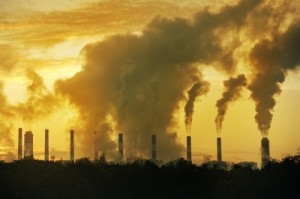 Production also continued to contract but at a slower pace.  Both contributed to an overall decline in manufacturing activity with the Australian Industry Group Australian Performance of Manufacturing Index (Australian PMI®) falling 1.2 points to 44.1 in September. (Readings below 50 indicate a contraction in activity with the distance from 50 indicative of the strength of the decrease).
"The softer conditions for manufacturers recorded in September looks like continuing in the months ahead with a sharper decline in the forward-looking new orders sub-index," said Australian Industry Group Chief Executive, Innes Willox.
"Suppliers to the mining sector, which have generally been a source of encouraging news in recent years, reported sharp falls in new orders as the mining sector responds to reduced prices and an increased likelihood of reductions in demand."
As well as the downturn in the mining sector, other factors affecting manufacturing activity include softer demand, stronger import competition, the stronger Australian dollar and rising utility costs.
There were strong contractions in the basic metals; fabricated metals; and transport equipment sub-sectors.  The only two sub-sectors to record expansions were paper, printing & publishing; and textiles, clothing & footwear subsectors.  The three sub-sectors that expanded in August moved back into contraction in September.
Employment fell for the sixth consecutive month and most sub-sectors recorded strong increases in input costs. Wages continued to rise and selling prices continued to decline with the selling prices sub-index falling almost 5 points to approximately 41 points in September.
"The ongoing strength of the Australian dollar, together with further rises in wages and input costs and a continuation of reported falls in selling prices, exacerbated the squeeze on margins that has been evident for some time," said Mr Willox. "There are certainly no signs of any inflationary pressures that might inhibit further reductions in interest rates."
The Australian PMI® is a seasonally adjusted national composite index compiled by surveys of a representative sample of over 200 firms. Surveys are based on production, sales, new orders, supplier deliveries and employment. A reading above 50 points indicates that manufacturing is expanding and below 50 indicates that it is declining.
Sources