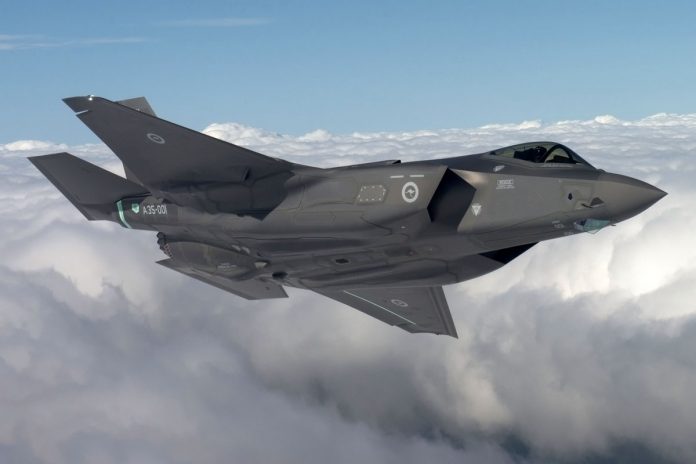 Chemring Australia and Quickstep Holdings have secured funding for product development and cost reduction initiatives for F-35 Lightning II (Joint Strike Fighter) countermeasure flares.
Chemring Australia, a leading pyrotechnic and countermeasures developer, manufacturer and supplier, received a $1.2 million Local Industry Fund for Transition (LIFT) grant from the Victorian Government to expand and modernise its already highly advanced manufacturing facility in Lara and create 40 new jobs.
Minister for Industry and Employment Ben Carroll visited Chemring Australia to announce the $1.2 million Local Industry Fund for Transition (LIFT) grant to help the company embark on a massive expansion – creating 40 jobs.
The expanded facility will develop and commission new advanced manufacturing technology for the production and testing of JSF countermeasure flares, capable of countering the threat to the aircraft from ground or air launched infrared-guided missiles.
"We're making sure manufacturing has a strong future in Victoria. With companies like Chemring Australia at the forefront of their field – that future is bright," Minister Carroll said.
Quickstep, Australia's leading independent manufacturer of advanced carbon fibre composite components, received a £1m grant from the New Air Combat Capability – Industry Support Program to establish world-class advanced manufacturing capabilities for production of F-35 countermeasure flare housings, which will then be supplied to Chemring.
Already a key supplier into the global F-35 Program, the company will also commission additional advanced manufacturing processes and technologies at Bankstown, extending its capability to support the F-35 Program and other defence and aerospace projects.
Defence Industry Minister Christopher Pyne congratulated the two companies on securing funding for work on the world's largest military aerospace program.
"Chemring and Quickstep are excellent examples of leading-edge Australian companies succeeding in winning work in international supply chains," Minister Pyne said.
"This initiative will position Australian industry to take advantage of emerging opportunities to supply countermeasures to the burgeoning F-35 market and beyond."
"Chemring and Quickstep have both invested heavily in this initiative, and have also received funding from the United States F-35 Lightning II Joint Program Office."
About 50 Australian companies have directly shared in more than $1 billion in global F-35 production contracts to date, with Australian industry involvement in the project expected to exceed $2 billion by 2023.