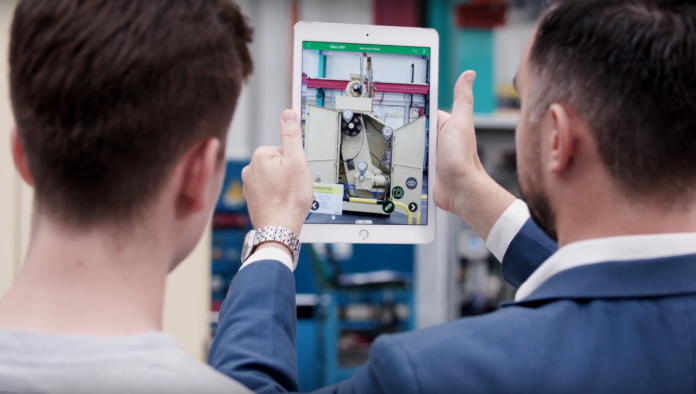 Schneider Electric has announced that their latest augmented reality (AR) industrial software, EcoStruxure Augmented Operator Advisor, is now available in Australia.
The software uses AR to superimpose real-time data and virtual objects onto electrical cabinets, machines, or other items of plant, providing operators and technicians immediate access to relevant information.
It has great applications in the manufacturing industry and helps reduce downtime and human errors, while speeding up operation and maintenance in the process.
"When employing traditional approaches, maintenance personnel spend 50% of their time during a maintenance call researching information required to fix the issue. Consequently, they devote only 50% of their time actually working on the equipment," says Neil Smith – Vice President, Industry Pacific.
"EcoStruxure Augmented Operator Advisor, an augmented reality system, gives engineers instant access to the information they seek."
EcoStruxure Augmented Operator Advisor uses image recognition and tracking technology in a variety of environments including in front of a machine (where it offers immediate access to relevant information in the field in real time); in front of an electrical cabinet (where it can "open" electrical cabinet doors virtually); and inside and outside an industrial site where it delivers simultaneous views of reality and data to mobile devices.
Once deployed, the Ecostruxture Augmented Operator Advisor App can be downloaded on tablets and provide access to information like labels, process variables, SQL database, open documents, open electrical diagrams, open web pages, instructions, notes, and play videos.