A new project launched by the AMWU's South Australian branch last week will assist vulnerable migrant workers and ensure a level playing field is maintained in some of the state's manufacturing workshops.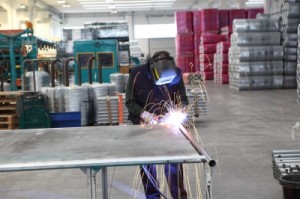 Australian Manufacturing Workers Union, SA Secretary, John Camillo reported the project, which focused on the recruitment and organising of workers on 457 visas, was geared at stopping unscrupulous employers and employment agents from exploiting workers.
"A worker is a worker. They are afforded the same rights regardless of where they have come from or what their background is. We want to ensure these workers are given access to our union and the opportunity to organise and bargain collectively.
"In recent years we have heard many examples of workers on 457 visas being brought out to South Australia on onerous and unreasonable terms and conditions by shonky agents. Too often employers turn a blind eye and it goes unreported. In many cases these workers are intimidated by their employers and told they will be sent home if they speak up. They need to know that they have fundamental rights as well," Mr Camillo said.
AMWU reported, Jose Salveron, a former Whyalla resident and AMWU activist, will work with the branch on the project.
Revealing the majority of 457 visa workers in South Australia within the metal trades industry came from the Philippines, although China, Korea and India were also strongly represented.
"I think that the propensity of these workers to join our union is very high. We have a real opportunity to grow our union and help these workers at the same time.
"They may not know much about unions before they arrive in Australia. But once they are here, we need to make ourselves known and encourage them to be a part of the AMWU."