The Western Australian Government has approved a $1.8billion proposal by Rio Tinto to increase production and to extend the life of its Yandicoogina Iron Ore project in the east Pilbara.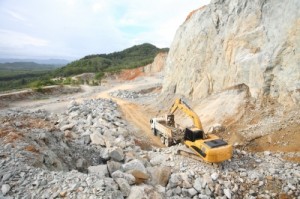 The Yandi Sustaining Project includes upgrades of major infrastructure, additional workforce accommodation and development of the Junction South West deposit as a new mining operation.
Premier and State Development Minister Colin Barnett revealed the go-ahead communicated the continuing strength of Western Australia's iron ore industry and the industry's confidence in the sector's future.
 "The iron ore industry will remain a major driver of investment and employment in WA into the future. As well as creating hundreds of construction jobs, this proposal will add eight years to the life of the Yandicoogina project, providing continued employment for about 1,000 people. It will also see production expand from 55 to 60 million tonnes per annum (Mtpa), adding to the State's royalty income," " Mr Barnett said.
The Premier revealed the project was approved under the Iron Ore (Yandicoogina) Agreement Act 1996. The proposed works have been said to have also environmental approval.
The WA Government have released a fact file for the Yandicoogina mining region.
Mining at Yandicoogina was originally approved in 1997

Project is now Rio's biggest operating mine, producing up to 60Mtpa

Proposed Yandi Phase 2 works include:

developing Junction South West deposit

construction of new 28Mtpa wet processing plant at Junction South East and associated infrastructure to allow below water table mining

upgrades to existing Junction Central dry plant

expansion of existing Yandi construction camp and permanent village and associated works and services

Junction South West to replace Junction Central mine, due to be depleted by 2013