A new pathway for business people who want to invest in South Australia's future has been launched. The Significant Investor Visa targets savvy businessmen/women who can make an investment of $5 million or more to the local economy.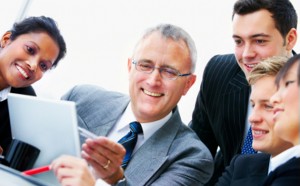 Minister for Manufacturing, Innovation and Trade Tom Koutsantonis believes the State Government, in partnership with the Commonwealth, wants to simplify the pathway for the most experienced business people and high-profile investors to relocate in South Australia.
"This new visa will make it easier for investors to come here by offering flexibility on visa requirements in recognition of their meaningful investment contribution. Migrants with sufficient capital and interest to invest in South Australia can make an influential contribution to business innovation and our economy. This is a crucial time for our economy and it is imperative we are equipped to attract international capital and skills in a competitive global market " he said.
Mr Koutsantonis believes there are some great opportunities in South Australia for migrants interested in investing in resources and energy sectors, advanced manufacturing, clean technologies, tourism and knowledge-intensive industries.
Successful applicants must invest a minimum average of $3 million over two years into State-based companies. Investors then have the choice of investing the remaining $2 million over four years in any combination of eligible managed funds, South Australian Government Financing Authority (SAFA) bonds or additional private company investment, the statement revealed.
The Significant Investor Visa has been introduced as a new stream from the Business Innovation and Investment visa and will be offered through Immigration SA.
Visa holders have the option to extend their initial four-year visa by additional two year periods.The Government revealed, there is no points test or upper age requirement for the visa and there is no English language threshold requirement either, although applicants over the age of 18 must demonstrate functional English, otherwise additional costs may apply.
Visa holders must also reside in Australia for at least 40 days every year or 160 days cumulatively, over their four-year visa.
"This flexibility recognises the needs of the global investor community while also encouraging investment into South Australia," Mr Koutsantonis said.
More information about the Significant Investor visa can be found online at: www.migration.sa.gov.au and www.immi.gov.au/skilled/business/whats-new.htm
Related Posts
« Rosella Goes Into Receivership Australian Manufacturing Contracts Further in November »