Secretary for Small Business, Rebecca White, helped connect business and community leaders together to discuss the small business impacts and opportunities related to carbon pricing at last week's Business in the Carbon Economy event in Devonport.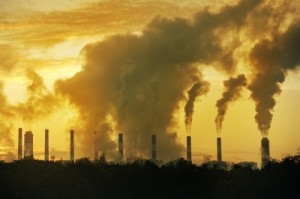 Ms White said the purpose of the event was to share information on carbon pricing and increase awareness of business activities that can help reduce business and household costs.
"It is important the State Government continues to communicate with our small business and community sectors to share information about the Australian Government's carbon pricing package. While these sectors do not have direct liability under the carbon price, there are many opportunities for them to reduce overheads and become more sustainable. For most small businesses, managing the carbon price is about managing increasing energy usage and costs, " Ms White said.
Ms White believes there are now more business opportunities in areas such as low-carbon production, renewable energy and low-emissions technology.
"The State Government continues to work with business in order to help ensure the carbon pricing scheme achieves real emission reductions as efficiently and fairly as possible, while mitigating any adverse effects," Ms White said.
During the forum, Ms White described the Business Ready workshops, one of the key programs of the Department of Economic Development, Tourism and the Arts' Small Business Strategy.
"Through the Economic Development Plan and the Small Business Strategy, the State Government is working towards making environmental sustainability a key goal for individual enterprises. The plan encourages business effort to build sustainability, capitalise on our natural resource advantages and provide marketing support for Tasmanian products. It will also assist Tasmanian businesses adjust to and thrive within our national economic transition to a clean energy future," Ms White added.
Business in the Carbon Economy event is a key initiative of the Government's Economic Development Plan and Tasmania's Action Plan to Reduce Emissions. The event was organised by the Department of Economic Development, Tourism and the Arts and the Tasmanian Climate Change Office. (http://www.premier.tas.gov.au)