Sustainability Victoria last week announced the Smarter Resources, Smarter Business program, a $10 million, 3 year program that assists medium-sized businesses to improve their resource efficiency,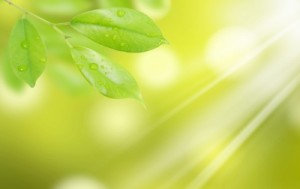 Sustainability Victoria believes, by using energy and materials more efficiently, businesses can reduce operating costs and environmental impacts.
The program provides businesses with:
access to targeted information, tools and resources to help businesses better understand and improve their resource efficiency
funding assistance to identify and implement resource efficiency improvements
a business support program to facilitate leadership and networking opportunities
a recognition program to acknowledge those businesses that have implemented resource efficient practices.
 Australian Industry Group, Victorian Director,  Tim Piper  believes the move is a step in the right direction for the state's businesses.
"Industry is very supportive of the Victorian government's Smarter Resources, Smarter Business program.  These grants are a positive move and will go a long way to helping businesses become more energy efficient. The cost of implementing changes to resource and energy management can be a deterrent for many businesses – particularly at a time when they already face many cost pressures.  These grants will help ease that strain, " he said.
Australian Industry Group has been working with the Government on the creation of the program and look forward to working with their members to help them access the funding, Mr Piper revealed.
Sustainability Victoria detailed the program is designed to support medium-sized businesses (defined as having between 20 and 199 employees) operating in Victoria.With Commonwealth, State and local government entities, industry and professional associations, are not eligible to apply. Businesses with less than 20 employees are not eligible for the Smarter Resources, Smarter Business Program. However information on funding opportunities and support programs that assist small businesses can be found in the following document, Third party funding and support programs (63KB).
For more information, please visit http://www.sustainability.vic.gov.au