Premier Ted Baillieu last week officially opened Origin's $810 million Mortlake Power Station, Victoria's largest gas peaking plant, located 12 kilometres west of Mortlake in western Victoria.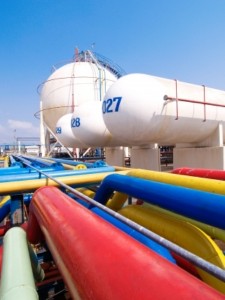 Joined by Minister for Energy and Resources Michael O'Brien and Minister for Regional Cities Denis Napthine at the opening, Mr Baillieu said the plant would provide an important source of energy for Victorian consumers.
The Mortlake Power Station has been specifically designed to provide energy into the grid to meet the demands during Victoria's peak times.
"This plant means more certainty and reliability for Victorian families when demand peaks – especially in the summer time. The development of this gas-powered plant, which has been in the making for four years and employed more than 350 people during construction, is hugely beneficial because it again adds to the diversified energy mix in Victoria, and will help meet our future energy needs, " Mr Baillieu said.
The project represents a significant investment by Origin Energy in regional Victoria, Mr Baillieu believes it is a vote of confidence not only in Victoria as a place to do business, but also to the strength of the privatised energy network and the huge potential of Victoria's natural resources.
Mr O'Brien said the plant was designed to meet Victoria's peak power demands and was able to generate up to 550 megawatts of power on relatively short notice.
"Victoria's electricity demand is amongst the most variable in Australia, and this plant will help to ensure that households and businesses have supply when it is needed most, especially during the height of summer. The power station will employ another 10 people on an ongoing basis, and operates using natural gas which has considerably lower carbon emissions than coal-fired plants,"  Mr O'Brien said.
1"In this age of energy sustainability, it showed foresight to design the plant so that it can be converted to an efficient low carbon combined cycle plant in the future. It is important for Victorian consumers and businesses to establish a peaking power plant and we are happy to have Origin Energy develop this important new source of power for our great state," he added.
Dr Napthine said regional and rural Victoria held the key to balancing the state's future growth and the plant's construction was a boon for the local economy.
"The Coalition Government is committed to encouraging investment and growing regional and rural Victoria to create new prosperity, more opportunities and a better quality of life for all Victorians," Dr Napthine said.
Development of the station had also included the construction of an 83 kilometre underground gas pipeline, which runs from the Port Campbell area to the power station at Mortlake.