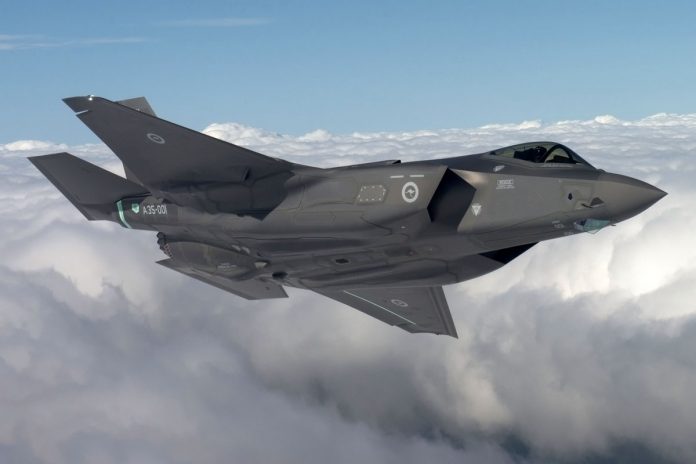 The Royal Australian Air Force (RAAF) has taken delivery of the tenth F-35A Joint Strike Fighter (JSF) manufactured under the Australian JSF Project.
Defence Minister Christopher Pyne said the delivery of the tenth JSF was an important milestone for the Project.
"Our tenth JSF was delivered to RAAF's No. 3 Squadron at Luke AFB last week following a range of acceptance testing activities authorising delivery," Minister Pyne said.
"This is a key milestone in our acquisition of the JSF, which is the most advanced, affordable fifth-generation multi-role stealth fighter to meet Australia's need to defeat emerging threats well into the future".
According to Mr Pyne, the tenth aircraft will operate on the Australian Autonomic Logistics Information System (ALIS) which performs maintenance management, fault diagnostics, supply support, mission planning and training management across the F-35A fleet.
"Until now, all aircraft deliveries went to the F-35 International Pilot Training Centre, which required RAAF maintainers to perform ALIS-related tasks using the American system," Minister Pyne continued.
"Operating on Australian ALIS is an important achievement before the JSFs arrive in Australia in December this year."
Defence Industry Minister Steven Ciobo said Australian industry played a critical role in the establishment of the Australian ALIS.
"Lockheed Martin ALIS administrators and maintenance technicians have been directly supporting the RAAF's operations at Luke AFB," Minister Ciobo stated.
"Effective collaboration between Defence and industry is essential to the Australian F-35A Project and it is pleasing to see continued success in this area."
"More than 50 Australian companies have directly shared in more than $1 billion in global JSF production contracts to date."