Australian manufacturing is the least productive in the developed world with productivity falling 4% in 2011 according to a United States Bureau of Labor Statistics report.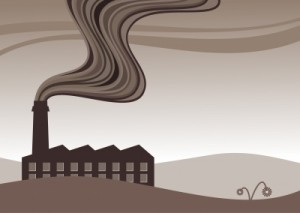 Japan closely followed Australia with a fall of approximately 3 per cent and Italy also recorded a fall in productivity.
Manufacturing productivity rose more than 2% in 13 of the 15 countries that increased productivity, and Czech Republic and Singapore recorded increases of more than 8%.
Globally manufacturing productivity weakened in 2011 with only the UK increasing productivity growth slightly from the previous year.  In 2010 growth in eleven countries exceeded 8 per cent with Singapore, Sweden, Japan, Taiwan, Czech Republic and the US all surging more than 11 per cent.
The cost of labour increased in 2011 with Japan and Australia recording the largest increases.  The large appreciation of the Australian and Japanese currencies against the US dollar has resulted in their loss of competitiveness in comparison to the US.
'In 16 of the countries covered, unit labor costs on a U.S. dollar basis increased more than in the United States, causing the U.S. manufacturing labor cost competitiveness to increase relative to these countries. The United States improved its competiveness the most against Australia and Japan due to the large appreciation of their respective currencies against the U.S. dollar. However, U.S. labor cost competitiveness deteriorated relative to the Republic of Korea and the Czech Republic,'. (BLS).
Reference