The AMWU's Tasmanian division has moved to assist members affected by the state's destructive bush fires, with emergency services yet to clarify the extent of the damage.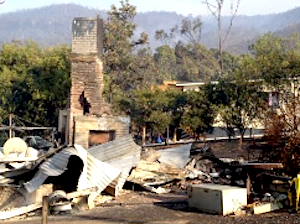 The branch's barbecue trailer is being taken to the bushfire zone in the state's south east, where it will be deployed on the advice of local authorities to help people in burned-out areas which have lost power. While a generator will also be made available, with electricity not expected to be connected for a month in parts of the fire-ravaged Tasman and Forestier peninsulars.
Tasmanian State Secretary John Short revealed the union would do all it could to assist affected AMWU members, after reports revealed that one retired member had lost his family home in the Dunalley area.
Mr Short said collections would be taken up at workplaces through a campaign co-ordinated by Unions Tasmania and then be donated through the Red Cross fire appeal.
"We'd also encourage our members throughout Australia to make a donation, at the moment cash is the most effective means of helping the community," he said.
Unions Tasmania secretary Kevin Harkins revealed the union effort will include a day of action by delegates raising funds in the community on January 23.
"For those wishing to find out more about the Unions Tasmania effort or donate to it, Mr Harkins is contactable on 0419 376 362.
Members can also donate directly to the Red Cross Appeal on 1800 811 700 or at www.redcross.org.au/tasmanian-bushfires-appeal-2013.aspx." AMWU.