Monash University has announced a new Australia-China collaboration between research and industry leaders that could transform the high-end manufacturing and aerospace industries of both countries, leading to both cost and carbon emissions savings.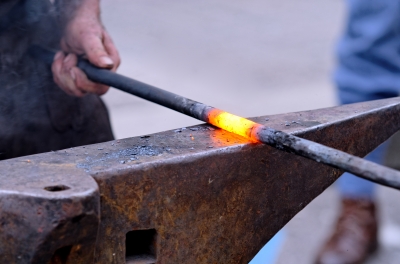 Minister for Tertiary Education, Skills, Science and Research, Senator Chris Evans, yesterday announced the establishment of the Australia-China Research Centre for Light Metals (ACCLiM), to be headed by Monash University's Professor Xinhua Wu and Prof Xinming Zhang, Central-South University, China.
The ACCLiM is said to be one of six centres to be founded with the support of the Australia-China Science and Research Fund. The research will involve the revolutionary light-weight alloys and advanced manufacturing processes that increase customisability and produce virtually no waste.
The research will also contribute to a decreases in carbon emissions and fuel efficiency in all forms of transport, through the weight savings in materials.
Monash University believes the airline industry will be one of the largest benefactors.
The development of high-value-add processes is set to also deliver a significant boost to manufacturing in both Australia and China.
'The dramatically increased efficiency of these processes will also help lengthen the lifetime of mineral reserves,' Monash reported.
Monash Provost and Senior Vice-President, Professor Edwina Cornish revealed the centre facilitated vital international collaboration in a field of growing importance.
"Through the work of Professor Wu and her team, Monash University is at the forefront in building Australia's capacity in aerospace and advanced manufacturing research – a field that will ultimately deliver significant environmental and economic benefits. This new collaboration will facilitate research and industry connections between Australia and China, thereby linking the best minds from both countries with the commercial stakeholders who will ultimately implement these research findings," Professor Cornish said.
Professor Wu, from the Monash Department of Materials Engineering, who is an internationally-recognised leader in her field and also heads the ARC Centre of Excellence for Design in Light Metals said the research will lead to more efficient transport systems.
"Our light metals research will ultimately lead to greener, cheaper transport systems – a vital outcome in today's increasingly connected world," Professor Wu said.
"In the process, we will help initiate an aerospace industry in Australia, and further develop the industry in China. There is significant demand from our European and Chinese industrial partners, creating a rare opportunity for Australian companies to embrace the new technologies the centre will develop," she added.
Monash revealed partners in ACCLiM include the University of Queensland, University of Deakin, University of Melbourne, University of New South Wales, University of Sydney and Rosebank Engineering, o.d.t. Engineering, Grandfield technology and Magontec. Chinese partners include Central-South University, Southeast University, Beijing University of Technology, Baosteel, COMAC, Chalco, YinBang, Wuxi High-Tech District, Xi'An Aircraft Industry, China Space Technology Institute and EADS Innovation Works.