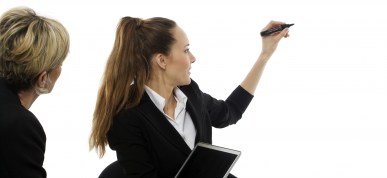 Originally posted on News.com.au.
According to a survey by Mercers, Australia has a higher proportion of companies (84 per cent) offering female employees flexible work arrangement, compared with their international counterparts such as Asia (55 per cent) and United States (69 per cent). However, the survey shows that only 26 per cent of Australian and New Zealand organisations have a strategy to retain their female employees long enough for them to join the senior management rank.
"The problem is not a lack of female talent, rather the leaky pipeline whereby women drop out at senior levels in disproportionate numbers," Marianne Roux, Mercer's human capital spokeswoman in Australia, says.
Image: Ambro / FreeDigitalPhotos.net