Headquartered in Melbourne, Cool nrg International has announced that it is the first company in the world to issue a particular type of carbon emission reductions (CERs).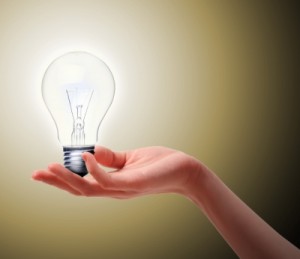 In December 2012,
Cool nrg
issued 18,856 CERs from the first stage of its Campaign for Intelligent Energy Use in Mexico (CUIDEMOS) project, aimed towards delivering energy efficient light bulbs to mostly impoverished communities in Mexico,
Export Victoria
reported.Cool nrg issued CERs under a 
Kyoto Protocol Clean Development
 mechanism which enourages community-based initiatives with a high level of sustainable development such as the CUIDEMOS project.
Cool nrg Chairman, Nic Frances, said, "We are very excited to have delivered the world's first CERs. Cool nrg is committed to delivering projects that are innovative, reduce CO2 and help communities. Our CUIDEMOS project meets all those goals. The amount of CO2 reduction associated with this CER issuance is equivalent to planting more than 100,000 trees, and 98% of the light bulbs went to families in the three poorest demographic sectors."
CUIDEMOS is a project owned and run by Cool nrg International, and conducted in collaboration with the Mexican Government, Philips Lighting, and ING, with Dutch utility Eneco Energy Trade purchasing the CERs.
Stephen Hibbert, Global Head of Carbon & Energy Efficiency at ING Commercial Banking welcomed the CER issue. "We congratulate Cool nrg and the programme partners on passing this important milestone in the development of the CUIDEMOS programme. ING is proud to have been the project loan provider for the first project. The successful CER issuance proves the operating model for Programmes of Activities and is a tribute to the vision, pioneering spirit and perseverance of the Cool nrg team."
Export Victoria revealed, Cool nrg International is an international energy efficiency and carbon project developer, headquartered in Melbourne, Australia.  Since 2007, the company has been conducting energy efficiency projects across the globe that will save 3.6m tonnes of CO2 and over US$2.5 billion of household energy costs. Cool nrg is currently working on carbon projects in Africa, Asia Pacific and South America. For further information, visit  Cool nrg website.
"Melbourne is establishing itself as a leading centre for carbon services in the Asia-Pacific region. As Australia's energy and environmental trading hub, Melbourne is home to the majority of industry compliance buyers and national energy markets. Major compliance buyers based in Melbourne include Amcor, BHP Billiton, Rio Tinto, Shell and Great Energy Alliance Corporation.
Find listings of Victorian carbon companies in the Carbon Services Directory." (Export Victoria).