A new initiative by the University of New South Wales, aimed towards attracting more young women into engineering programs, is an important step towards meeting the Faculty's goal of boosting female enrolments to 25 per cent by 2020, UNSW reported.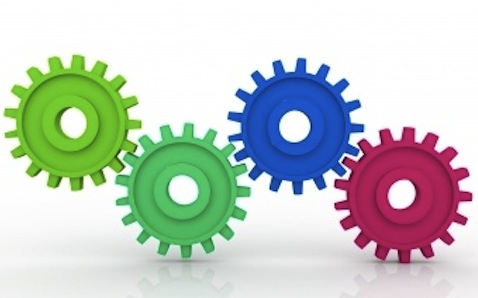 The inaugural Women in Engineering Camp (WIEC) hosted by the Faculty of Engineering, is expected to see 20 exceptional female high school students immersed in a five-day program at UNSW from January 14 – 18.
The students will work in colloboration with each other and with academic mentors on assignments that focus on sustainability across the Faculty's seven core research pillars: energy, water, health, infrastructure, manufacturing, digital services and natural resources.
"Our Women in Engineering Camp will offer participants a glimpse of what engineering is all about," said Professor Graham Davies, Dean of the Faculty of Engineering. "Hopefully it will inspire them and prove that engineering is indeed a viable and rewarding career path for women."
"We have a good track record of attracting exceptional students at UNSW, but as has been the case historically across Australian universities, engineering is still a typically male-dominated discipline," says Davies.
"For the UNSW Faculty of Engineering, increasing our female enrolment is a top priority, and this camp is one of several proactive steps we are taking to ensure this happens," he says.
Female enrolments in engineering at UNSW currently amount for around 19 per cent.  UNSW revealed the level has been fairly consistent over the last decade and is 20 per cent higher than the national average. In the 2012 Engineers Australia report, women comprise about 15.8 per cent of commencements in engineering programs at all levels of study.
The year 11 and 12 students participating in the Women in Engineering Camp at UNSW come from high schools across New South Wales, Victoria, South Australia and the Australian Capital Territory. And in addition to academic activities, the students will participate in a number of networking events and site visits. These include trips to the ABC headquarters, the Sydney Theatre Company, Government House to meet the Governor of NSW, and a Harbour Bridge Climb.
Lucy Cooper, a fourth-year renewable energy student and engineering ambassador at UNSW, will be working as a mentor and house supervisor at the WIEC.
"In my work as an Engineering student ambassador I've seen that one of the largest barriers to girls entering engineering is simply that they don't know what it is. Some are daunted by the maths and others think it's only about building bridges or digging holes," she says.
"This camp is a great way of reaching out to those girls and showing them the huge range of engineering areas, and how in engineering we take scientific understanding and use it to tackle global problems."