Boral Limited this week announced the company will be making 700 employees redundant, while undertaking restructuring initiatives that are geared towards strengthen Boral's competitiveness.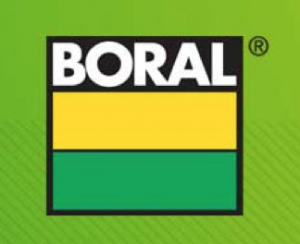 The changes will see a reduction in employee numbers in Australia, which the company revealed will be resulting in benefits of approximately $90 million annually, with estimated savings of $37 million to be delivered in FY2013.
CEO and Managing Director, Mike Kane, said: "My 100-day review of the business highlighted the need to make some tough decisions. This is a great company, with a great history and great potential. However, over time, it has become burdened with excessive overhead costs. While this may be less obvious during the good times, it becomes critically exposed when times are tough."
"The restructure I am announcing today will transform the Group into an organisation that is more responsive to the realities of a cyclical marketplace and one that remains competitive not just during the cycle highs but when conditions are challenging, as they have been for the past few years. Our more streamlined organisation will align with Boral's operational footprint, which has become more focused through recent divestments, closures and capacity rationalisation activities, " he added.
Boral revealed under the changes, a total of 700 functional, operational support and managerial positions will be taken out of Boral's Australian business. Of those 700 redundancies, some 200 have already occurred (in late 2012), with the majority of redundancies expected to be completed by March 2013.
"Regrettably, the changes will mean job losses at the executive level, in the corporate office, in divisional offices and in the businesses. Customer service will not be impacted by the restructure with the changes focusing on back office, managerial positions and support activities. We remain committed to our value- driven strategy for customers through our sales and marketing excellence and innovation programs. We also remain focused on delivering leading practice safety performance and lean manufacturing."
Boral assured affected employees will receive redundancy payments and be provided with appropriate support including outplacement services to assist them through their transition.